3 Buzzing Social Media Stocks: LinkedIn Gets a Boost, Twitter's New Feature, Facebook's Privacy Plans
LinkedIn Corp. (NYSE:LNKD): Shares are up as Stifel comes out with a positive note and a price target of $300 for the site. Analyst Michael Purcell has nothing but fond things to say about the company; he says LinkedIn is "evolving into a critical daily or weekly platform for professional workers of all types" and will "remain pivotal in the increasingly complex forces of global business expansion and labor."
Twitter Inc. (NYSE:TWTR): Twitter has launched a new feature of customized timelines that allow users to create lists focused on a specific topic, user, or theme. According to a Twitter executive, they are designed to improve how users can channel and view information, being easy both to create and to follow.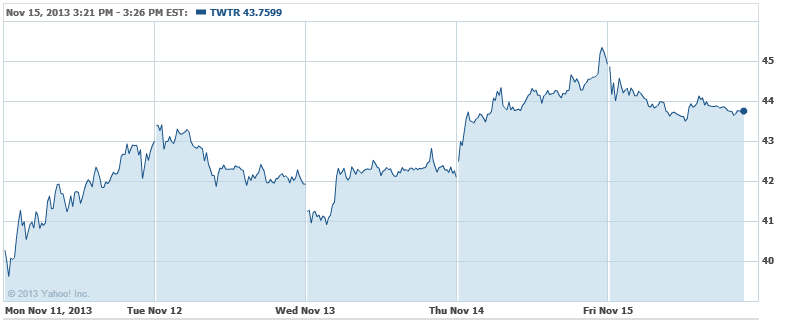 Facebook Inc. (NASDAQ:FB): Facebook on Friday went ahead with rolling out reforms to the social networking site's privacy policies, which allow advertisers to use personal data and post content from users. Though many have protested Facebook's loosening of privacy restrictions, users have been largely unsuccessful in convincing the company to reverse its stance, winning only a small victory in the implied consent of teenagers.

Don't Miss: Apple's Siri May Soon Be Asking You Questions.