3 Buzzing Social Media Stocks: LinkedIn's Lawsuit Woes, Pandora's International Options, Facebook's Learning Project
LinkedIn (NYSE:LNKD): LinkedIn shares are sliding somewhat as the company denied allegations in a lawsuit that it breaks into members' accounts; LinkedIn insists it never sends invitations to join the service on a user's behalf without permission. Four members who are seeking damages on behalf of all LinkedIn users filed the suit, alleging that the company is collecting the addresses of their contacts and spamming them with multiple requests to sign up.

Pandora Media (NYSE:P): Bank of America Merrill Lynch says Pandora's growth is just starting and notes international opportunities and car share growth. The firm also pointed out the lack of differentiation from Apple's iTunes Radio offering. The shares are Buy rated, and the price target has been raised to $30 from $27.

Facebook (NASDAQ:FB): Facebook announced the development of a project to engage in deep learning, an analysis of how machines and machine clusters acquire and process information. The project has exciting possibilities in determining what stories to place on News Feeds, being able to analyze tone and expression in posts and then using that information to gauge whether a certain post would be favorably reviewed by a user, or even whether that user is in an appropriate mood to react positively to a story.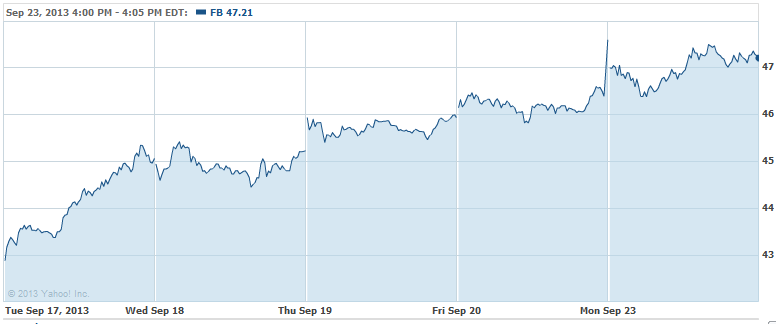 Don't Miss: Did LinkedIn Betray Users?