3 Buzzing Social Media Stocks: Mattrick Pushed for Zynga Sale, Facebook Rolls Out Graph Search, and a Groupon Lookalike Tries Its Luck
Zynga (NASDAQ:ZNGA): Bloomberg is reporting that Zynga's pick for CEO, Don Mattrick, tried to purchase the company on behalf of Microsoft (NASDAQ:MSFT) in 2010, when he was still the lead for the Xbox division. The move would presumably have been aimed to provide social games for Xbox Live. Mattrick is due to make $95 million to $105 million over the next five years in cash and equity, and he would immediately be entitled to 25-50 percent of outstanding equity awards in the event of a sale.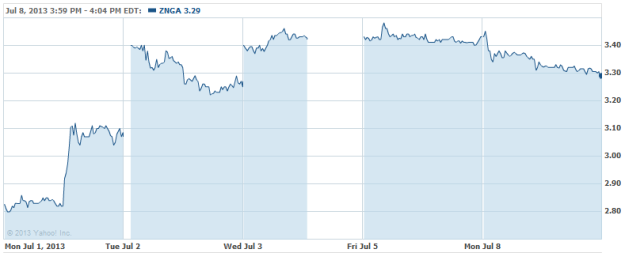 Facebook (NASDAQ:FB): Facebook opened its Graph Search tool to the public on Monday, allowing users to make queries based on linked parameters (for example, a search for Italian restaurants in New York liked by friends). The full rollout will take a couple of weeks, but several hundred million people will get it this week, the company told ABC News. The product is being released after six months of intensive testing.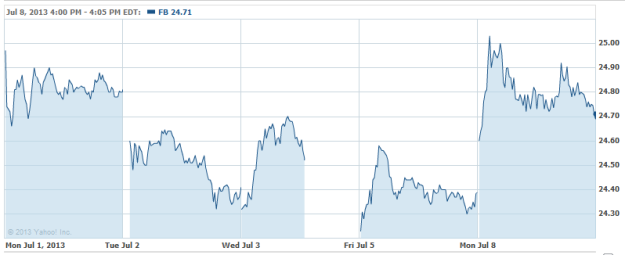 Groupon (NASDAQ:GRPN): The tale of Groupon — its meteoric rise to become an international investing sensation to its ultimate collapse and near-total deflation of market value — is a cautionary one to investors, now wary of businesses that might pledge too much and offer too little. Now, a company with a model similar to that of Groupon is about to test investors' threshold for online coupon services. RetailMeNot has set a $20 to $22 a share range for its upcoming IPO, where it hopes to make $200 million or so. However, Quartz argues that investors might still snap up the company's shares, despite the striking similarities to the Groupon horror story.