3 Buzzing Social Media Stocks: Pandora Confident Amidst iTunes Chatter, Groupon's Gerster Leaves, Facebook's New Tools
Pandora (NYSE:P): Pandora has long been a controversial figure in the music industry. In the past, the internet's largest radio service has taken flak from artists, labels, music publishers, and the Recording Industry of America alike. Despite that, Pandora has managed to remain the "top dog" in internet radio.
Now, though, competitor iTunes Radio is making bold moves internationally, striking up direct deals with individual labels, which will allow them to expand across the globe. Pandora's CFO, Mike Herring, claims the company doesn't see iTunes as a threat, citing Pandora's commitment to an "awesome music experience."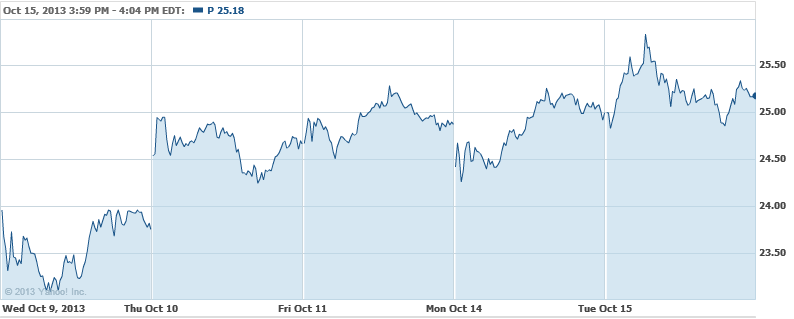 Groupon (NASDAQ:GRPN): There's a reason Groupon's former director of data science David Gerster left the company: he found another company, and liked its product more. During his tenure at the daily deals site, Gerster began using BigML, a service that lets anyone upload large historical data sets and then analyzes it for patterns. He was so taken with it that he decided to leave his post at Groupon to work for BigML, as the former used an open-source product that, while free, "was limited to the resources on a single machine," Gerster said.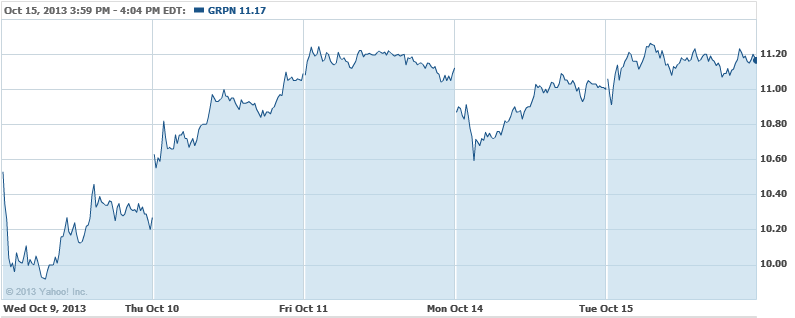 Facebook (NASDAQ:FB): Evercore said Facebook's new array of customizable audience tools and data management provider partnerships is enabling offline marketers to retarget online, creating additional pricing strength and expanding Facebook's addressable opportunity into offline commerce. Evercore said the average revenue per unit (ARPU) upside potential remains significant, hence the firm reiterates its Overweight rating and raised its price target for the shares from $60 from $45.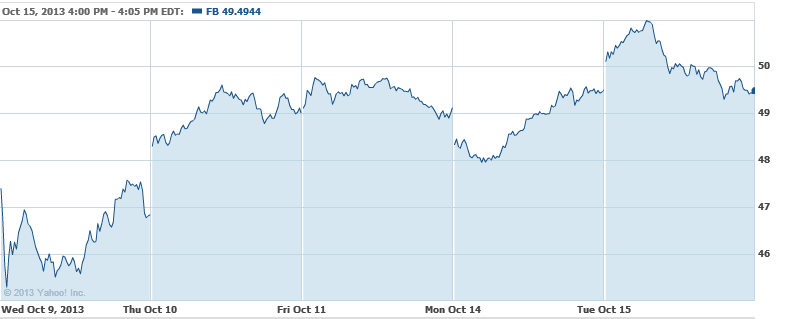 Don't Miss: Does Twitter Have an Unfair Advantage?