3 Buzzing Social Media Stocks: Pandora Gets a Boost, Zynga's New Hope, and Facebook Cleans Its Ad Policies
Pandora (NYSE:P): Morgan Stanley has upgraded shares of Pandora to Overweight from Equal Weight, as the analyst believes Pandora provides the best exposure to the secular shift of ad dollars towards online channels from terrestrial and views it as one of the top consumer content platforms on the Internet. The price target is $24.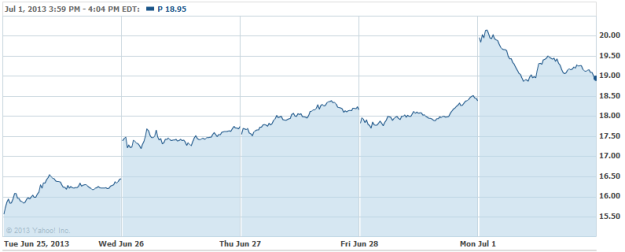 Zynga (NASDAQ:ZNGA): In the wake of numerous high-profile departures from the beleaguered gaming company, Zynga has made a fortunate find: Microsoft (NASDAQ:MSFT) Interactive Entertainment (Xbox division) chief Don Mattrick will be taking up residence with the Farmville creator, a move that pleased investors enough to send the company's shares up a much-needed 10 percent. Details are few, but Mattrick is supposedly taking a "top job" at the company.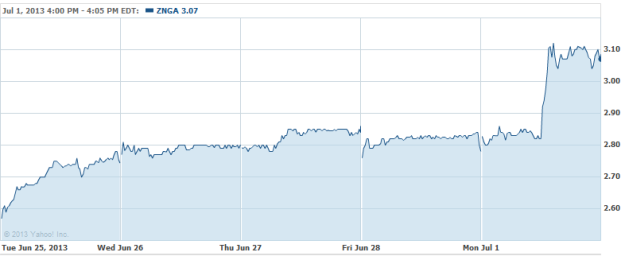 Facebook (NASDAQ:FB): Facebook has pulled ads from pages that display violent or racy content, in efforts to balance the freedom for users to post material and meet the needs of the advertising parties. For example, in the past a company selling adult-theme products could have ads running on the right side of the page. Now, those pages will be ad-free, starting on Monday. "We recognize we need to do more to prevent situations where ads are displayed alongside controversial Pages and Groups," the company said in a statement on Friday. "So we are taking action."