3 Buzzing Social Media Stocks: Pandora Gets a Downgrade, Andrew Mason After Groupon, and Zynga's Latest Problem
Pandora Media (NYSE:P): Maxim's John Tinker slapped a Hold rating on Pandora, down from Buy, causing shares to open on the low end on Friday — though they quickly came back up into green. "Pandora is basically trading near our prior $17 price target which we had established in August 2011. The company over the last two years has done terrific job at growing listening hours, active users, and revenues based on recently improving mobile monetization," Tinker said.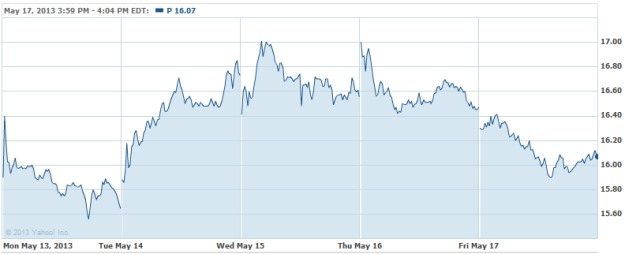 Groupon (NASDAQ:GRPN): After his forced departure a few months ago, Groupon founder Andrew Mason sort of fell out of the spotlight. Until now, that is, and it seems that he's been busy, but not in the ways you'd expect. Andrew has lost weight, traveled around a bit, written a seven-track motivational CD, planned a move to San Francis — wait, what? He wrote a CD? TechCrunch thought he was kidding too, but he actually did. However, it does make sense, seeing how he studied piano at the Henry and Leigh Bienen School of Music at Northwestern University.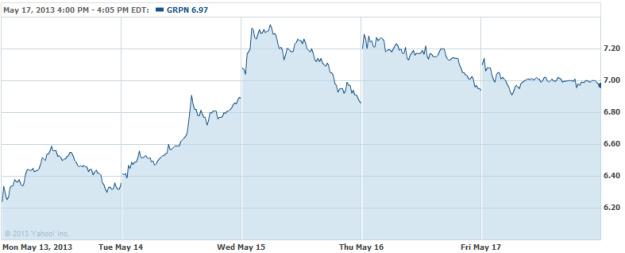 Zynga (NASDAQ:ZNGA): As if Zynga didn't already have enough problems on its plate already, with its battered stock and shuddering user base, a number of former Zynga employees have branched out on their own to make games that will compete directly with Zynga's offerings. JuiceBox games and its three founders — all of whom served a stint at Zynga — are creating HonorBound, a game meant to compete directly with Zynga's War of the Fallen. However, the picture is bigger than sibling rivalry: employees are ditching the gaming giant because of its corporate bureaucracy, weakening Zynga from the inside.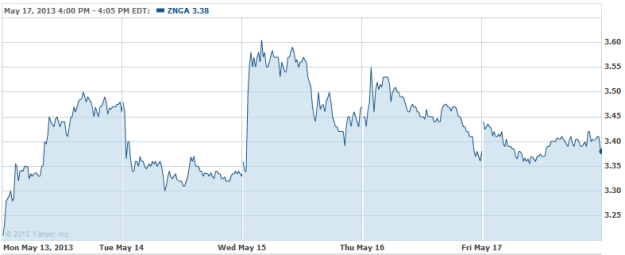 Don't Miss: Facebook's First Year in Review: Is the Glass Half Full?