3 Buzzing Social Media Stocks: Pandora Is Stepping Up, Facebook Faces a Challenge, and Groupon's Lofty Goals
Pandora Media (NYSE:P): Canaccord believes that the company's fundamentals remain strong, ahead of its Q1 report. Checks conducted by the firm indicate a growing audio ad load, higher quality of advertisers, and improving content costs and subscriptions revenues. It rates the shares at Buy, with an $18 price target.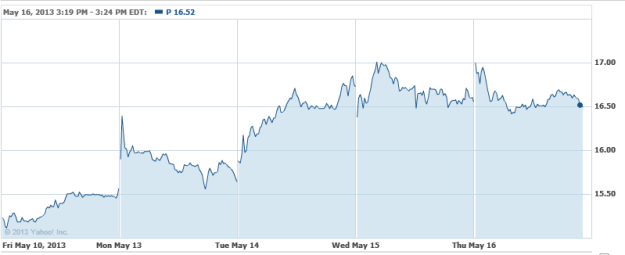 Facebook (NASDAQ:FB): Facebook shares have been seeing declines after Google (NASDAQ:GOOG) announced an overhauled Google+ at the I/O conference, adding features that some see as a direct threat to the world's largest social network. In addition to substantial added features to the photo functions on Google+, the company is implementing a new user interface that could offer a unique and refreshing change from Facebook.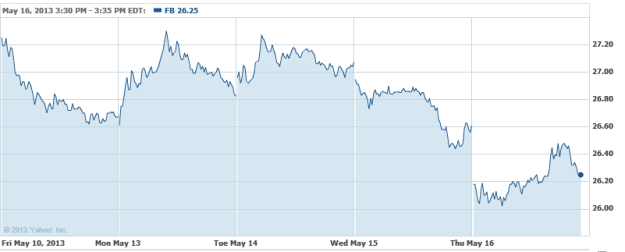 Groupon (NASDAQ:GRPN): One must give credit where credit is due, and in this case, it's the co-CEOs of the revitalized Groupon. Despite the hardships and substantial stock battering that the company has endured, Eric Lefkofsky and Ted Leonsis maintain that Groupon can become a $100 billion company — albeit, not immediately. The idea is to expand the company's daily deals platform, and become the place you go (via your mobile device) to find everyday deals and discounts on a full range of products and services wherever you happen to be.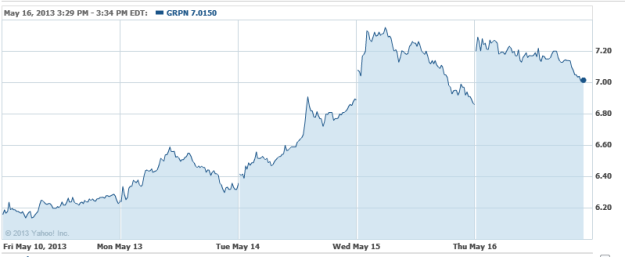 Investing Insights: Is Facebook a Bargain Here?