3 Buzzing Social Media Stocks: Pandora Now Faces Google, and Groupon and Zynga Get Lifted By Jana
Pandora (NYSE:P): It was only a matter of time, but it appears that time has come. Google (NASDAQ:GOOG) is planning on launching its own music streaming service to compete with the likes of Spotify, and could announce the program at the Google I/O conference on Wednesday. The service would notably compete more with Spotify than it would with Pandora, as Google's paid subscription model more closely mimics that of the former, whereas the bulk of Pandora's users take advantage of the service's free nature. However, it does represent another power player in the crowding field that Pandora will have to contend with.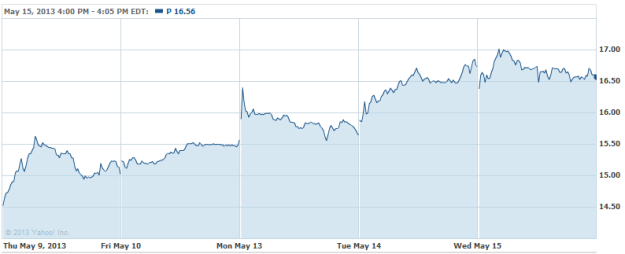 Groupon (NASDAQ:GRPN): Shares of Groupon and Zynga (NASDAQ:ZNGA) leapt after Jana Partners revealed holding a 21.9 million Groupon shares and 24.6 million of Zynga in regulatory filings on Wednesday. The two companies are among the most battered tech stocks in the market right now, but outlooks are slowly improving, and Jana's massive stakes in the firms — about 3 percent of the outstanding shares, respectively — should help push out the huge short positions in both and improve investor sentiment for the two names.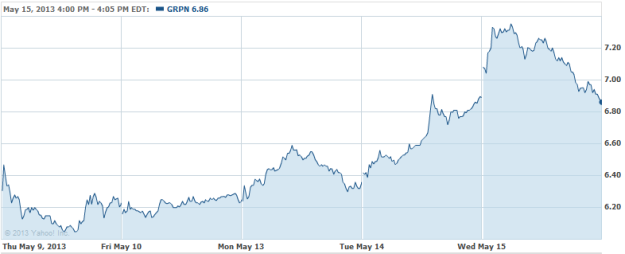 Investing Insights: Is Facebook a Bargain Here?