3 Buzzing Social Media Stocks: Pandora Signs Royalties Agreement, Zynga Paid Top Dollar for Mattrick, and LinkedIn Is Far More Than a Network
Pandora Media (NYSE:P): Pandora has signed a short term royalties agreement with Universal Music, rumored to feature the highest publishing royalties Pandora has ever paid. Currently, Pandora is waiting on a rate court for trade association ASCAP as it prepares to rule on a Pandora motion claiming direct deals are illegal, and that publishers should accepts the rates the court assigns for ASCAP.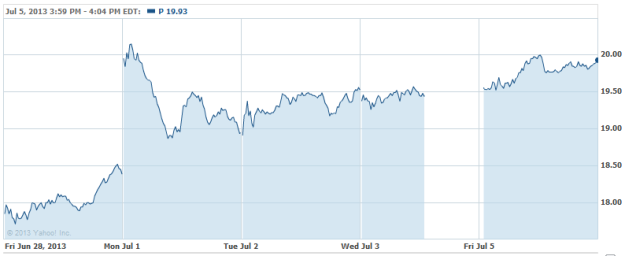 Zynga (NASDAQ:ZNGA): Though Don Mattrick may be a godsend for the struggling game maker, it seems he came at a divine price, as well: Zynga is apparently paying Mattrick a $5 million signing bonus and stock awards valued at $40 million to lure him away from his previous job overseeing Microsoft's (NASDAQ:MSFT) Xbox console for video games, USA Today is reporting. Mattrick will also be entitled to a $1 million annual salary and a guaranteed bonus of about $1 million this year, according to a regulatory filing made late Wednesday.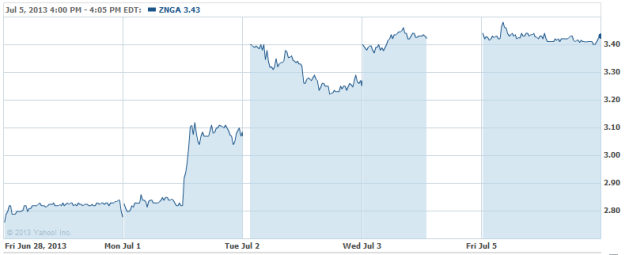 LinkedIn (NYSE:LNKD): LinkedIn is far more than a resume stock pile and professional networking site, at least according to FaberNovel. The agency believes that LinkedIn is positioned to become the first global economic graph with the ability to mine the transactions of an emerging data economy, and that the site is positioned to become a mega business platform.