3 Buzzing Social Media Stocks: Pandora Talks With Artists, Facebook Gains Mobile Share, and Zynga Teams With Pokki
Pandora Media (NYSE:P): Tuesday's gains have carried over, as shares are up in excess of 6 percent as The Verge reports that the streaming service is in talks with both music labels and artist groups about resolving royalty disputes that have painted a rather negative image on the company. Pandora paid $0.11 per stream last year, and is set to pay $0.13 per stream next year and $0.14 per stream in 2015. An op-ed in USA Today by Pink Floyd drew significant attention to Pandora's backdoor attempts to lower overhead.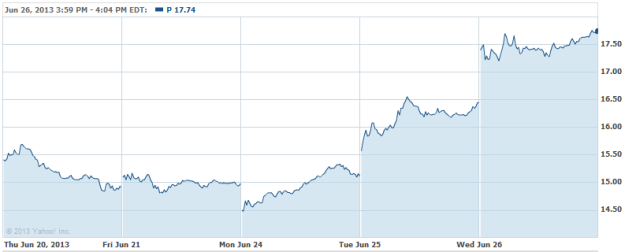 Facebook (NASDAQ:FB): May Comscore data released on Tuesday night suggests an uptick in overall engagement, according to JPMorgan, which keeps a Buy rating with $35 price target. The company gained market share (to 21 percent, up from 19 percent) in mobile usage, to the detriment of its competitors. "Competing services are having only a modest impact on Facebook and higher mobile usage is driving continued share gains."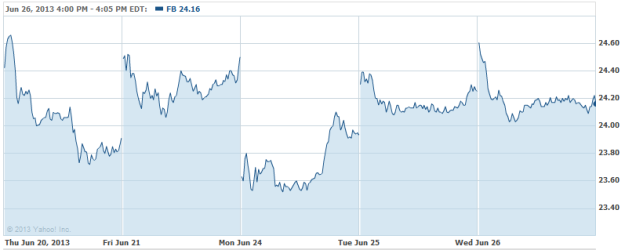 Zynga (NASDAQ:ZNGA): Acer PCs will now come equipped with Windows app platform Pokki, and will include all of Zynga's game in a move that should give the struggling game maker a much-needed boost. The idea is to create a sort of "arcade" — described as a games-only app store — and also creates another channel for Zynga that isn't Facebook-based.