3 Buzzing Social Media Stocks: Pandora's Ad Revenue May Rise, LinkedIn's Earnings Beat, Facebook Gets Slammed
Pandora Media (NYSE:P): A survey issued by Canaccord indicates that Pandora's October ad load was consistent with September and August, implying that the third quarter grew by 10 percent from the second quarter. The firm is currently modeling $35 in third-quarter mobile ad RPM but sees potential upside of $3 following the survey. Pandora shares are Buy rated with a $30 price target.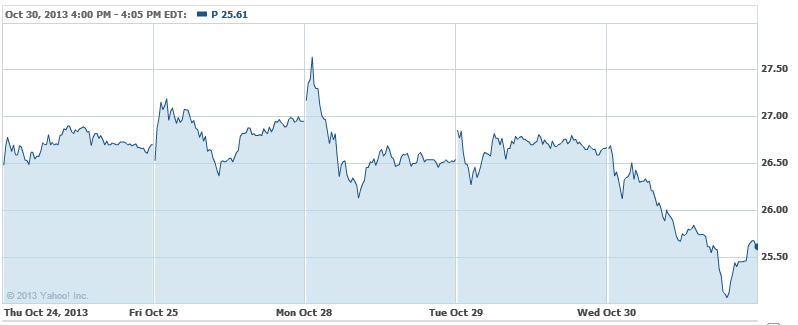 LinkedIn Corp. (NYSE:LNKD): LinkedIn reported earnings that beat estimates by 7 cents at 39 cents and revenues that beat expectations by $7.6 million at $393 million. Despite this, the stock has been trading down, as the company's guidance for the fourth quarter was lukewarm. Revenues from Talent Solutions (job searching) and Subscriptions for LinkedIn both rose in the quarter from a year ago, though at rates below what was gained in the second quarter of this year. Ad revenue has lagged behind as the company reformats its advertising schemes.
Facebook Inc. (NASDAQ:FB): Market research group Forrester has published the results of a survey of nearly 400 marketing executives in which Facebook was cited as the worst option for Internet-based marketing based on the results of advertisements to businesses. The report claims that paid Facebook ads are the worst performers for businesses and advises companies to not have a dedicated marketing budget for the social networking site. Facebook has claimed that the report is both illogical and factually incorrect.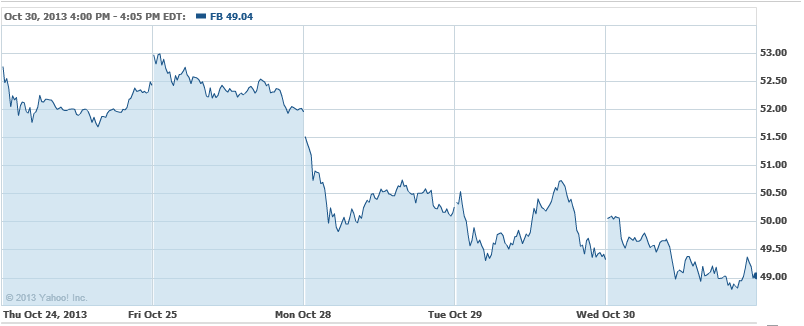 Don't Miss: Top 10 Horror Films for Halloween Spooks.