3 Buzzing Social Media Stocks: Pandora's Next Battle, Facebook Continues Slide, and Zynga Tries a New Approach
Pandora Media (NYSE:P): Shares of Pandora, recently riding the high of a strong quarterly report, have come crashing down nearly 10 percent on the news that Apple (NASDAQ:AAPL) has struck an iRadio deal with Warner Music, and is still working on inking deals prior to the upcoming Worldwide Developer's Conference. However, not all is lost for Pandora, according to the folks over at Seeking Alpha: working for the benefit of the streaming service is the time users have invested in customizing their radio lists and tailoring their profiles, and Pandora's multi-platform approach whereas iRadio will only be OSX and iOS compliant.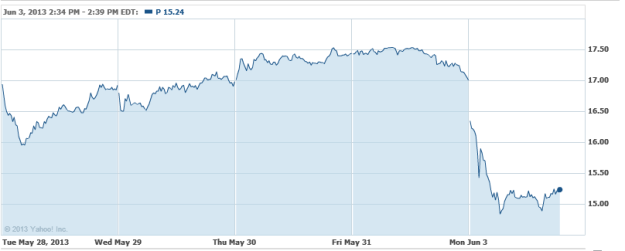 Facebook (NASDAQ:FB): Even a resumption of coverage from Wells Fargo at Outperform couldn't lift Facebook shares, as the firm lowered its valuation range to $30-$32 from $36-$39, and also cuts its 2014 revenue and EPS forecasts to $8.24 billion and $0.75 from $8.5 billion and $0.80. Analyst Peter Stabler is feeling positive about the increase in native ad formats, and the veering away from "broadcast" formats such as traditional banner ads. However, Stabler's optimism is hindered by "the challenges associated with the launch of new communication forms and the time required for marketplace education."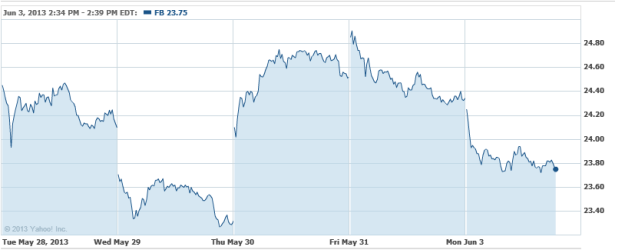 Zynga Inc. (NASDAQ:ZNGA): In order to better slow the mass player (and employee) defections and slumping revenue, Zynga is putting a significant bet on midcore games, a shift in focus from its usual social media-based ventures. Zynga defines midcore as games that "blend the depth of hardcore games, traditionally played on a PC or console, with the approachability and accessibility of casual games that are mobile, free-to-play and social," says Steve Parkis, senior vice president of games, midcore, at the company. "We could probably say that we have more working against new games in midcore than any other category," CEO Mark Pincus said in an interview.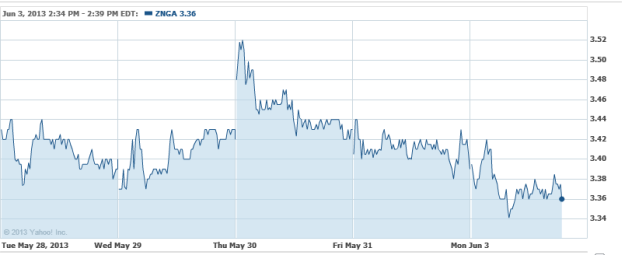 Don't Miss: How Secure Are Your Social Media Accounts?