3 Buzzing Social Media Stocks: Pandora's Quarter Brings Upgrades, Facebook Reaches a 2013 Low, and LinkedIn Says 'Maybe'
Pandora Media (NYSE:P): On a strong earnings report, RBC Capital upgraded Pandora from Sector Perform to Outperform with a price target of $24.00, up from $16. Heard on the conference call:  "Is there something now that makes you think … you'll have a more subscription mix in the model going forward [considering] the increase in that Pandora One revenue?" analyst Mark Mahaney asked. "From a product perspective it doesn't change," CFO Michael Herring says, but "we will always look into optimizing our business and finding that balance between how much we want to emphasize the subscribers versus focus on ad sales."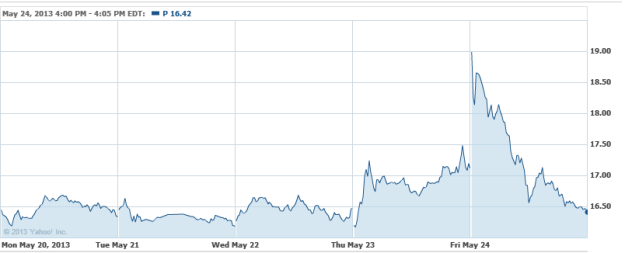 Facebook (NASDAQ:FB): A stock slide today has brought the social media giant to a new year-to-date low, with the only catalyst being Google's (NASDAQ:GOOG) rumored bid for Israeli GPS service Waze. However, strategically, Google's bid for Waze would enhance its own Maps program, while keeping Facebook at an arms distance.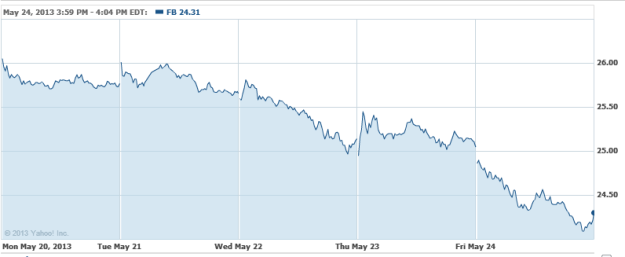 LinkedIn (NYSE:LNKD): The professional networking site has quietly acquired the polling firm Maybe this week, and whose engineers are now working in LinkedIn's mobile division. Terms of the agreement were not disclosed, but and all five of Maybe's employees, other than founder Omar Hamoui, now work for LinkedIn.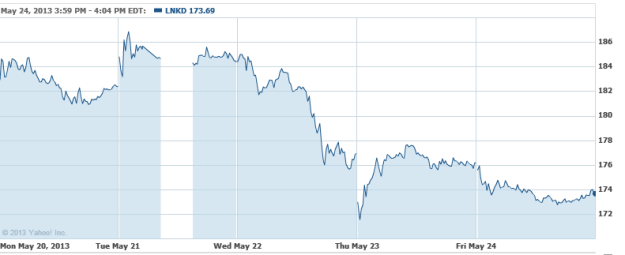 Don't Miss: Why Did Protesters Disrupt Cablevision's Meeting?