3 Buzzing Social Media Stocks: Sina Moves Into Daily Deals, Facebook Share Pullback Presents Entry, and Apple Helps Yelp
Sina Corporation (NASDAQ:SINA): In efforts to monetize on its 40 million-strong Weibo base, Sina has gotten into the business of daily deals, just five weeks after Alibaba infused the company with $300 million for a significant stake. Corporate Sina Weibo clients can construct the offers and promote them through the blogging site, though no actual transactions occur on Weibo territory. E-xommerce has been a growing channel for the company, and t will likely only expand after Alibaba's investment.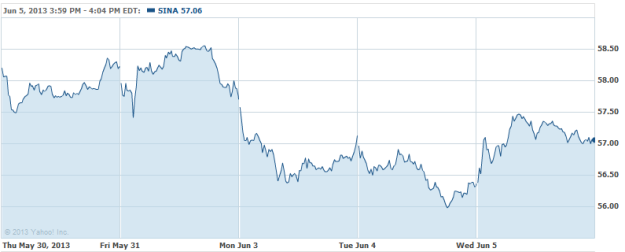 Facebook (NASDAQ:FB): Piper Jaffray sees the recent share pullbacks, amounting to about 19 percent, as a buying opportunity. Piper attributes the sell-off to expectations that ad growth rates will decelerate in the June quarter and reports suggesting Facebook's momentum among teens is slowing, but the firm believes that the shares can rebound. Shares are Overweight rated, with a $38 price target.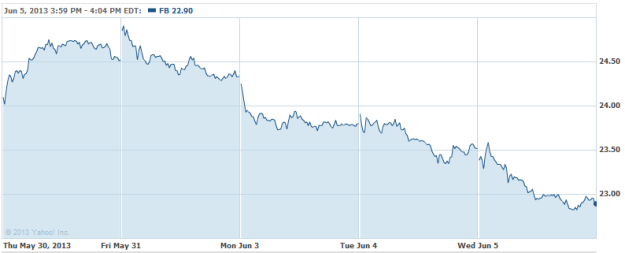 Yelp (NYSE:YELP): Wedge Partners' Brian Blair believes that Yelp might get a boost from Apple's (NASDAQ:AAPL) Maps overhaul, one that will "significantly improve the user experience." Blair sees the update to Maps — which have long been a lightning rod of criticism and scorn — with its heavy Yelp integration as help in bolstering the local reviews service's already-strong mobile momentum.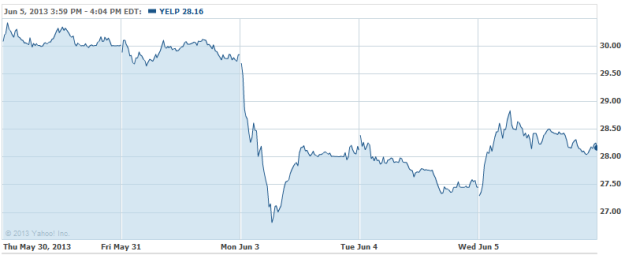 Investing Insights: Is Zynga Back to Square One?