3 Buzzing Social Media Stocks: Teens Hate Facebook, Pandora Gets Upgraded, and LinkedIn's Marketing Appeal
Facebook (NASDAQ:FB): A new report has yielded some contradictory results: Facebook is still the number one social network for teens, but it is also the most passionately hated. Some of the teenagers interviewed by Pew (which conducted the study) claimed they "enjoyed using it," the majority complained of "an increasing adult presence, high-pressure or otherwise negative social interactions ('drama'), or feeling overwhelmed by others who share too much." Emotions tend to be more negative on Facebook than other social media sites, but the teen crowd is still using the site regardless.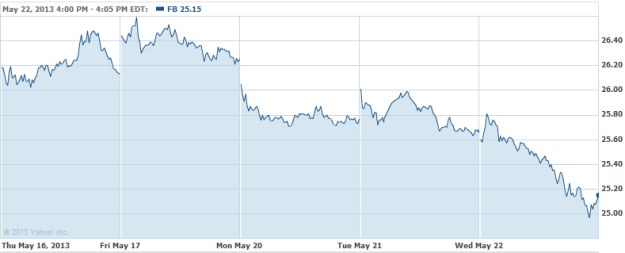 Pandora (NYSE:P): Needham has raised its estimates and price target on the music streaming service, based on profits driven from the imposed listening caps on mobile devices. It keeps a Buy rating on the shares, and a price target of $20, up from $16.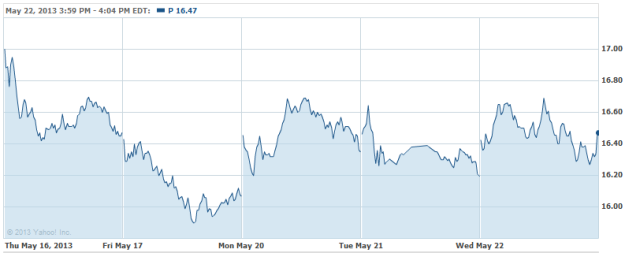 LinkedIn (NYSE:LNKD): LinkedIn has become the second-most valuable social destination for marketers, second only to Facebook, according to a recent survey by SocialMedia Examiner. While Facebook takes the vast majority — 49 percent — of marketers, 16 percent would choose LinkedIn if they were made to choose one platform to use. YouTube fell surprisingly low, at 4 percent, but topped for "future plans," with 69 percent of marketers saying that they plan to increase their use this year.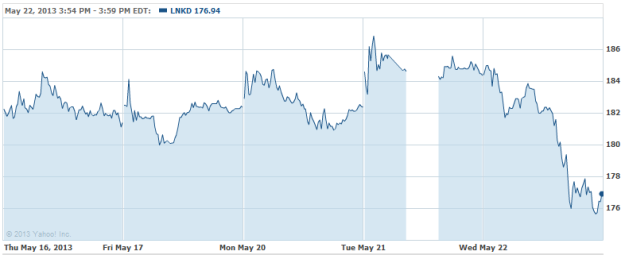 Don't Miss: Instagram: Facebook's Greatest Hedge.