3 Buzzing Social Media Stocks: Twitter's Imminent IPO, Facebook's New 'Like' Button, LinkedIn's Strong Marketing
Twitter Inc. (NYSE:TWTR): Rumors abound that Twitter may set its share price as high as $28 during its initial public offering, which is scheduled for Thursday. Though the company initially projected a range of $17-$20 and then $23-$25, demand for shares seems to be sufficiently high to justify increasing the price even further. The underwriters of the offering are trying to be careful to avoid the pitfall of Facebook's IPO, in which fears that the company was overvalued caused the share price to drop sharply.
Facebook Inc. (NASDAQ:FB): Facebook has redesigned the "Like" button, replacing the iconic thumbs up with a single, lowercase "f." The goal of the redesign project was to create an accessible, identifiable button that is compatible with as many different browsers as possible, all the while not confusing or alienating users who are used to the status quo, according to the company. Even Facebook couldn't have predicted how powerful the Like button would become when it was launched in 2010.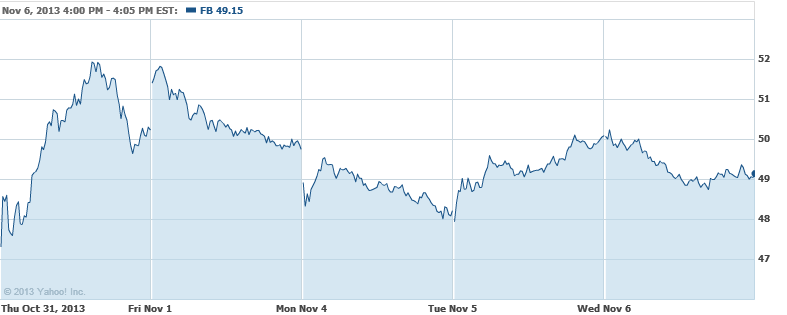 LinkedIn Corp. (NYSE:LNKD): According to a report published by eMarketer, LinkedIn is poised to see substantial increases in advertising revenue over the next few years. Ad revenues are expected to increase by more than 46 percent this year, to $375.9 million, rising to $763 million by 2015. EMarketer also highlighted the value in LinkedIn's acquisition of SlideShare, opening up new marketing avenues for the company, and noted that the website is now the second highest in the world in terms of unique visitors.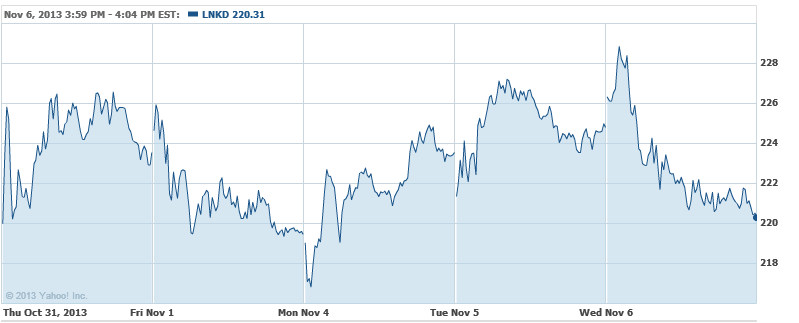 Don't Miss: Is Twitter Making a Mistake with a Higher IPO Price?