3 Buzzing Social Media Stocks: Twitter's NYSE Plans, LinkedIn's Mobile Apps, Yelp Goes Android
Twitter Inc. (NYSE:TWTR): Twitter has decided to forgo its listing on the Nasdaq and opt for the NYSE instead; between the two exchanges, social media is split fairly evenly, as Facebook is traded on the Nasdaq and LinkedIn is on the NYSE. Twitter's IPO could come sometime in mid-November.
LinkedIn (NYSE:LNKD): LinkedIn announced two new programs for mobile devices designed to make it easier for company representatives to make use of the website on the go. Recruiter Mobile allows recruiters to view profiles of users on the site from mobile devices, while Mobile Work With Us allows employers to post jobs from smartphones. The two programs are part of the company's push to be more accessible to both employers and job seekers by expanding their mobile options.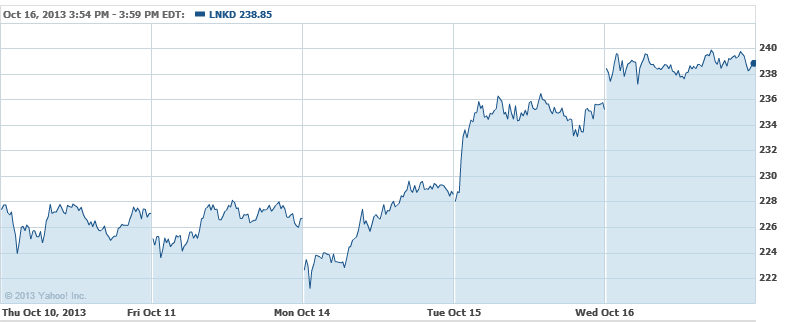 Yelp (NYSE:YELP): Yelp has expanded its Android app to allow users of the app to publish mobile reviews. So far, the app has been considered a success, receiving largely positive reviews. The app is part of Yelp's drive to include users of both Android and iOS devices in the process of crafting and accessing the reviews available through its site.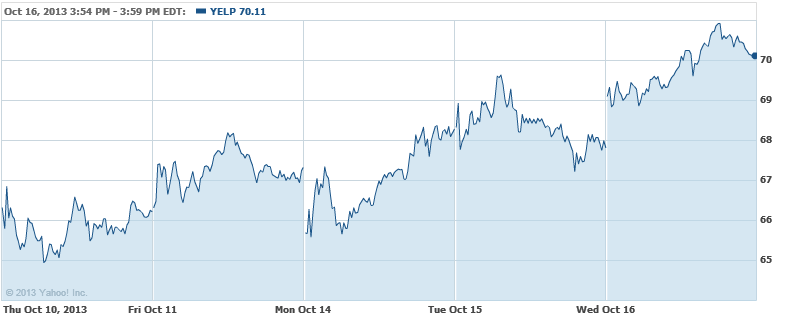 Don't Miss: Facebook Is Helping Sites, Apps Track You Down.