3 Buzzing Social Media Stocks: Yelp Moves on OpenTable, ITG Weighs In on LinkedIn, and Zynga Pursues User Rewards
Yelp (NYSE:YELP): Yelp is shelling out $12.7 million — largely in stock — on SeatMe, a program it hopes to use in direct competition with OpenTable (NASDAQ:OPEN). SeatMe provides a Web and iPad-based reservation platform for restaurants and nightlife venues, and Yelp points out that it has about 1 million U.S. business listings in the restaurant and nightlife categories, giving it plenty of reach to leverage SeatMe's platform.

LinkedIn (NYSE:LNKD): ITG Research has lowered its estimates on LinkedIn due to a slowdown in June order volumes in Hiring Solutions and Premium subscriptions. Estimates are now $360 million to $365 million, from $362.5 million to $367.5 million — still over the consensus of $354.5 million.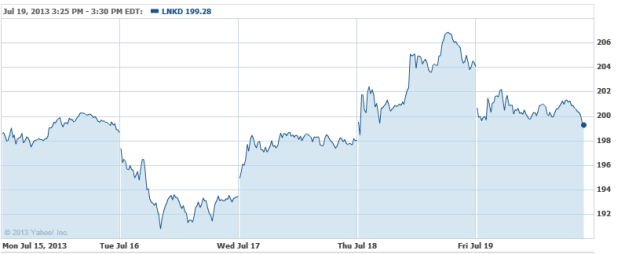 Zynga (NASDAQ:ZNGA): In efforts to drive more users to its programs, Zynga has apparently hooked up with SessionM, a Boston-based firm that produces software that allows brands to offer rewards for users of their mobile apps, the Boston Business Journal reports. SessionM will be working with Zynga to offer real-world rewards for users who play Zynga's games, as the "partnership [will] offer 'mPOINTS' to players of 'Scramble with Friends' when they unlock in-game achievements and interact with ads as they play."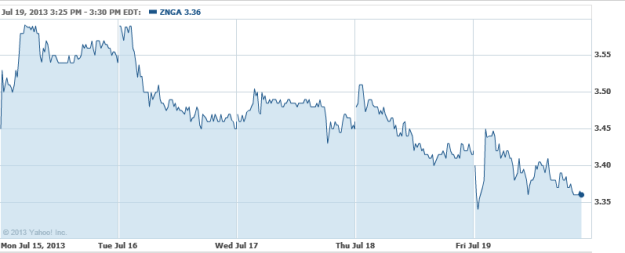 Don't Miss: Could Time Warner Cable Customers Lose CBS?