3 Buzzing Social Media Stocks: Zynga Finds a Fan, Facebook's New Digs, and Pandora Fights Investor Exodus
Zynga (NASDAQ:ZNGA): Needham believes that shares of Zynga should be bought on weakness, as they are attractive at current levels. The firm's decision was led by Zynga's announcement that it would reduce its staff by about 15 percent, and reaffirmed its Q2 guidance. It keeps a Buy rating on the shares.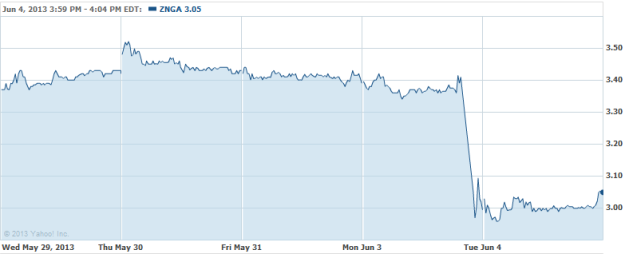 Facebook (NASDAQ:FB): The social media giant has just made its brick-and-mortar footprint a bit bigger, with the 10-year lease of a new, nearly 100,000-square-foot space over two floors at 770 Broadway in Manhattan for its New York offices. Facebook's New York crew including engineering, design, marketing, sales, and communications teams are set to move there early next year. The site is an upgrade of the 55,000 square foot office it has at 335 Madison now, originally opened for sales and marketing.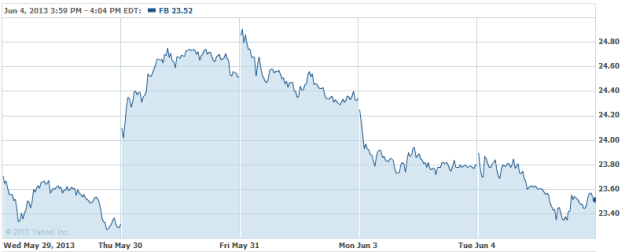 Pandora Media (NYSE:P): In response to Pandora's substantial stock slide on Monday (and continued declines on Tuesday), CFO Mike Herring tried to keep investor concerns at bay regarding Apple's (NASDAQ:AAPL) foray into radio streaming. "We will compete against any imaginary, or real competitor," he said in response to reports over Apple's securing of licensing rights from Warner Music. "We are waiting like the rest of you to find out..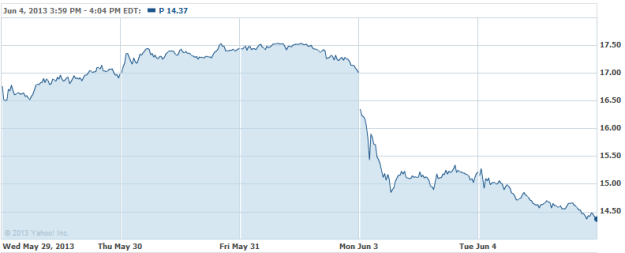 Don't Miss: How Secure Are Your Social Media Accounts?