3 Buzzing Social Media Stocks: Zynga Shares Continue Descent, Pandora Hits the TV, and LinkedIn Tops The Fast-Tech 25
Zynga (NASDAQ:ZNGA): Shares continue to slide in the shadow of bookings warnings and job cuts, and even CEO Mark Pincus couldn't revitalize the 25 or so shareholders who appeared at the company's shareholder meeting on Tuesday despite the promises of a corporate culture change. "We want to get back to being a nimble company that moves quickly to innovate, iterate, and find the player heat," he said. Unfortunately for the gaming company, firms were not entirely impressed.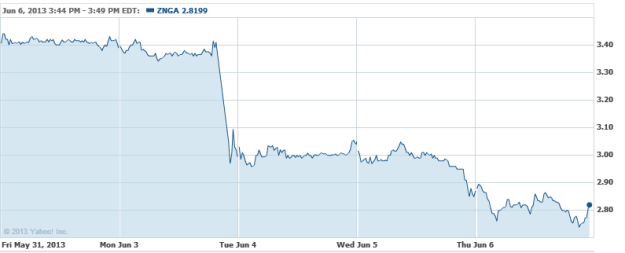 Pandora Media (NYSE:P): Following two days of declines on the news of Apple's (NASDAQ:AAPL) iRadio announcement, Pandora is starting to rebound, albeit slightly. The streaming company is now formatting its service so it can work on subscribers' TV sets, bringing Pandora into the living room. While the TV would represent yet another platform for Pandora, it has observers debating about the possibility of Pandora TV to give Netflix (NASDAQ:NFLX) and Hulu a run for their money.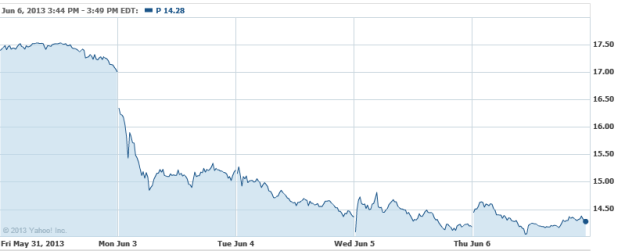 LinkedIn (NYSE:LNKD): LinkedIn has taken the top slot on the Forbes' Fast Tech 25 list, placing first in the list that includes only those tech firms that are making profits and have a minimum revenue of $ 150 million and a market cap of at least $ 500 million. Facebook (NASDAQ:FB) ranked second, while Apple (NASDAQ:AAPL) came in third. The list measures the 25 fastest-growing tech businesses in the country. Interestingly, Google (NASDAQ:GOOG) — long the poster child for the tech inudstry — ranked 17th.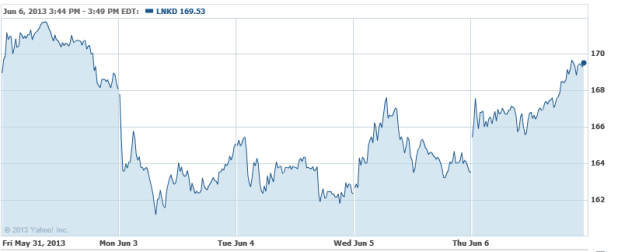 Investing Insights: Is Zynga Back to Square One?