3 Buzzing Social Media Stocks: Zynga Soars on Earnings News, Icahn Rumors Spur Pandora, Yelp's Customer Influence
Zynga Inc. (NASDAQ:ZNGA): Shares of Zynga are continuing the major run they had after hours on Thursday in the wake of a quarterly report that saw beats for both earnings and revenue (earnings per share of -2 cents, beating by 2 cents; revenue of $152.1 million, beating by $8.4 million). Despite soft fourth-quarter guidance, the appointment of mobile gaming industry veteran Clive Downie to COO is helping fuel shares even as daily active users fell 23 percent quarter over quarter and 49 percent over last year to 30 million. Job cuts helped R&D spending drop 48 percent; daily active and monthly active users also experienced declines.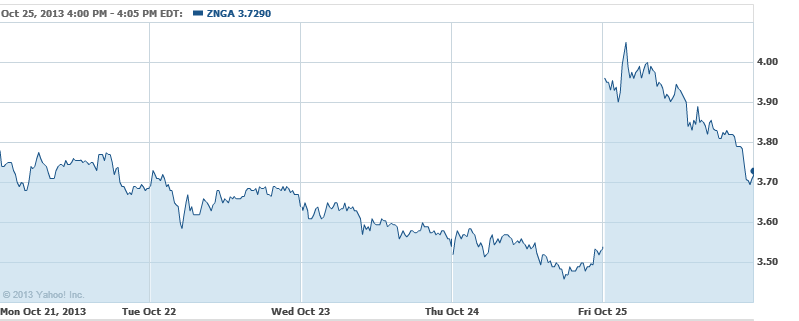 Pandora Media (NYSE:P): Rumors that activist investor Carl Icahn has taken up a stake in Pandora sent the shares up in early trading Friday, though they have since simmered. Given that Icahn just made roughly $800 million in profits from Netflix Inc., a stake in Pandora seems like a logical leap, even though Pandora's existing profile doesn't exactly match Icahn's usual targets.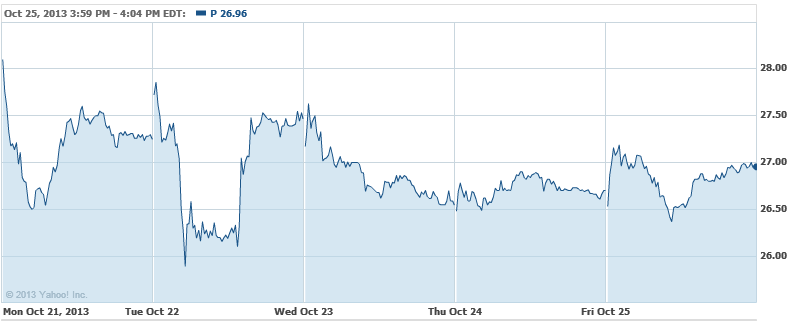 Yelp Inc. (NYSE:YELP): A study by Business Insider released this week shows that more than 90 percent of Yelp users have ended up making a purchase from a business they read about on the website. This is good news for Yelp, as it provides evidence that having positive reviews on the website can provide real value to business owners. The report also mentioned that Yelp's mobile user base grew to more than 10 million users this summer.

Don't Miss: Can Twitter Overcome Its Quitter Problem?