3 Charts Revealing America's Disappearing Middle Class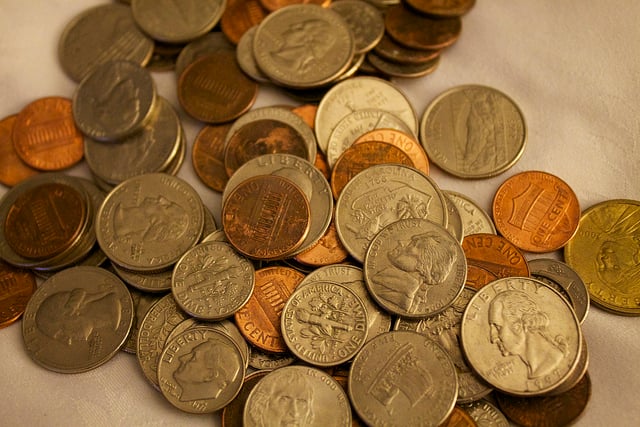 The Great Recession technically ended more than four years ago after the U.S. gross domestic product rebounded from the trough of the credit meltdown. However, high unemployment, stagnant wages, and government policy continue to weigh on living standards and economic confidence.
In its most recent reading, Gallup's Standard Living Index plunged 8 points over the past month to reach 31, the lowest level since January. The index is a summary of whether Americans are satisfied with their current standard of living and perceive it as getting better or worse. The sharp move lower came as Congress created another political soap opera involving the nation's debt ceiling and budget. In comparison, the index reached an all time high of 45 in May.
"The recent decline echoes sentiments seen in Americans' broader attitudes about the U.S. economy, although the magnitude in the decline in the Standard of Living Index is not as great," Gallup said. "Gallup's Economic Confidence Index faltered during the run-up to the government shutdown in late September, and has fallen further in October since the shutdown began, for a total decline of 24 points since mid-September."
Here's a look at three charts from the Center for American Progress Action Fund detailing the slide in living standards for the middle class: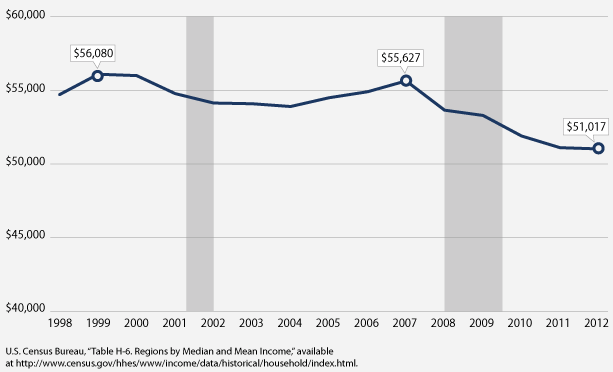 Median Household Income
According to a recent report from the U.S. Census Bureau, millions of households are struggling in the wake of the financial crisis. Real median household income in 2012 totaled $51,017, down slightly from $51,100 in 2011. Incomes have been in a steady decline for the past five years, and remain 8.3 percent below 2007 levels, the year before the nation entered the worst financial downturn since the Great Depression. Between 2001 and 2007, incomes only grew by 1.6 percent.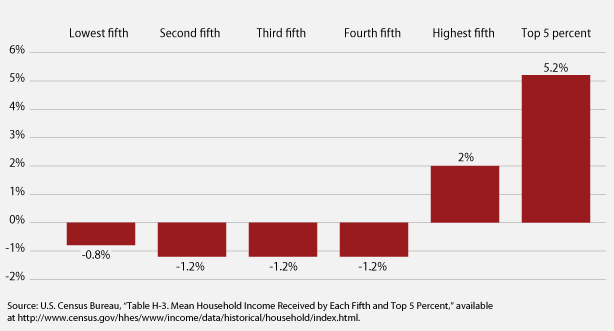 Income Gains
Since the end of the Great Recession in June 2009, the majority of American households have seen their average annual incomes decline. The average incomes of the top 5 percent grew by 5.2 percent, but families in the middle class experienced a decline of 1.2 percent.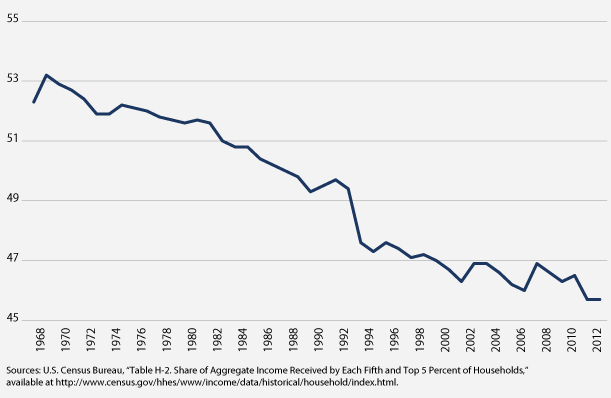 Share of Income
With stagnant incomes for many, but rising incomes for the wealthiest 5 percent, the share of national income earned by the middle 60 percent of households has been in a clear downtrend for decades. In 2012, the middle class received 45.7 percent of national income, down sharply from 53.2 percent in 1968.
Here's how the major U.S. equity indexes traded on Friday:

Don't Miss: David Einhorn: Apple Is Still a Winner
Follow Eric on Twitter @Mr_Eric_WSCS