3 Chip Stocks to Note Now: Altman Leaves Qualcomm, Nvidia's Gaming Conference, Intel's Broadwell Delays
Qualcomm Corp. (NASDAQ:QCOM): Qualcomm's Steve Altman, who formerly headed up the company's IP licensing division and is currently a vice chairman, will be stepping down, effective January 3. Altman will continue to serve as a "strategic consultant" to the company; Qualcomm considers him to be the chief architect of its patent licensing strategy.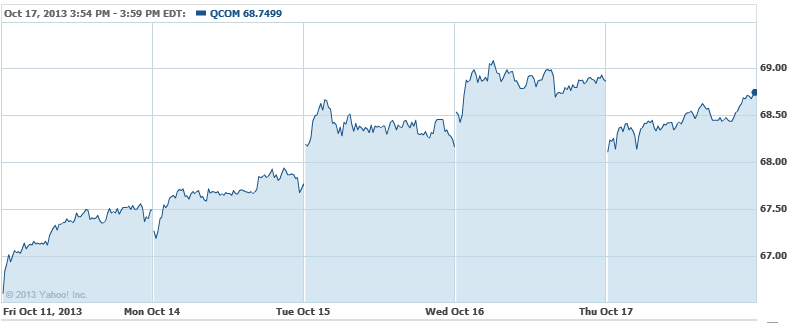 Nvidia (NASDAQ:NVDA): Nvidia kicked off its "The Way It's Meant to Be Played" conference in Montreal on Thursday, at which the company will talk about its plans in the gaming industry. Tony Tamasi, a senior vice president at the company, discussed the GameWorks program, through which Nvidia has brought together 300 experts dedicated to crafting a better gaming experience for enthusiasts worldwide.

Intel (NASDAQ:INTC): After beating earnings estimates, Intel announced that the Broadwell generation of chips will have to be delayed due to defect density issues. This means that the company just wasn't confident enough that the product would be able to function properly and for a long enough duration under current production routines. The chips are rumored to take far less power than the current Intel Haswell line.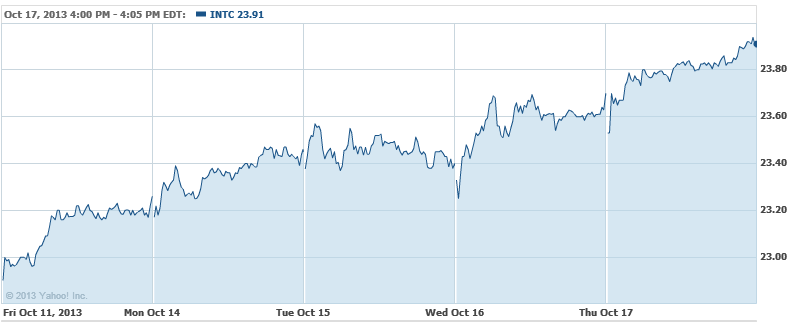 Don't Miss: Verizon Not Getting Hurt by Rivals' Tricks.