3 Chip Stocks to Note Now: AMD Gets Downgraded, Nvidia to Power Small Surface, and Ultrabooks Are Key to Intel
Advanced Micro Devices (NYSE:AMD): Goldman Sachs has downgraded shares of AMD, attributing its decision to high expectations and continued disappointing results in the PC market. It sets its price target at $2.50, and now rates the shares at Sell from Neutral.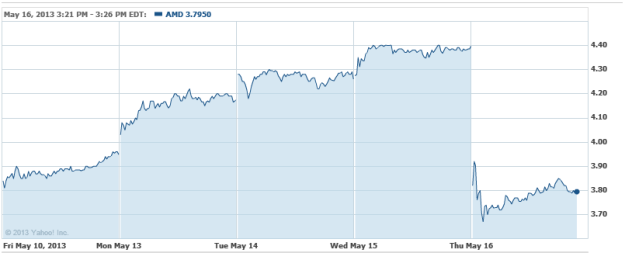 Nvidia (NASDAQ:NVDA): Though the chip giant lost out on its contract with Google (NASDAQ:GOOG) for the upcoming Nexus 7 tablet, it seems that Nvidia is still welcomed by Microsoft's (NASDAQ:MSFT) open arms, as the company's Tegra 4 processor will make its home in the upcoming 8-inch Surface model, due out in June. Given the slow sales of current Surface models (likely due to its price), the new model will be Microsoft's attempt at picking up market share — good for Nvidia, too.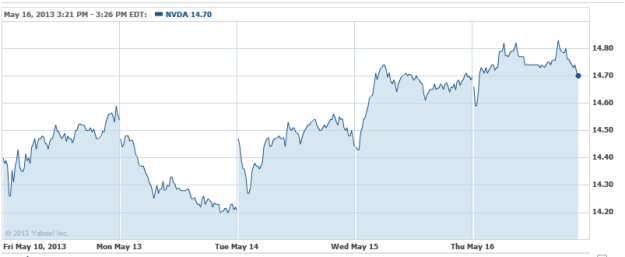 Intel Corp. (NASDAQ:INTC): Though the mobile chip market is surging on demand for tablets and smartphones, Morgan Stanley analyst Joseph Moore says that Ultrabooks are equally, if not more, important. "While it is hard to say for sure until we see product benchmarks in customer devices, it certainly appears that the Silvermont architecture announced this week puts the company in position to compete aggressively on specifications," he wrote.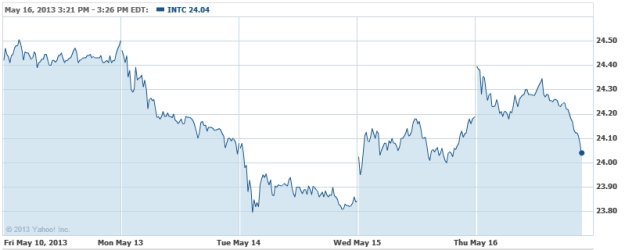 Don't Miss: What Does Cisco's Profit Indicate About the Tech Economy?