3 Chip Stocks to Note Now: AMD Gets Upgraded, Intel Gets Sued, Qualcomm's Artificial Intelligence
Advanced Micro Devices (NYSE:AMD): Wedbush has upgraded AMD to Outperform from Neutral, and expects the company to benefit from the rise of gaming consoles. The firm believes that AMD is well-positioned for the long-term to gain share in servers with its dual architecture strategy, and raised its price target for the stock to $5 from $4.50.

Intel Corp. (NASDAQ:INTC): Intel is finding itself at the business end of a lawsuit filed by Zettaset, which alleges that, "Among other things, Intel unlawfully extracted trade secrets from Zettaset's product and technology to such a level that the Intel Manager for Apache Hadoop Software now mirrors the features and functionality of Zettaset's Orchestrator software." Financial specifics pertaining to what Zettaset was seeking were not revealed.

Qualcomm (NASDAQ:QCOM): Qualcomm has announced that it has created a chip capable of learning from its surroundings, much in the way that a human being would. Ultimately, Qualcomm is hoping to install the Zeroth technology into cell phones as a co-processor. By using human feedback that is either negative or positive, devices equipped with the Zeroth chip can learn to distinguish good behaviors from bad, as a robot demonstration reveals.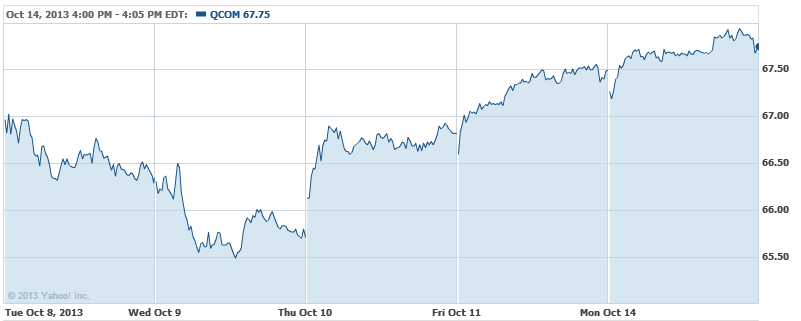 Don't Miss: Ripe for the Picking: Analysts Explain Computer Sales.