3 Chip Stocks to Note Now: AMD Rides Microsoft Wave, Intel's Mobile Troubles, Qualcomm's HomePlug Hopes
Advanced Micro Devices (NYSE:AMD): The positive quarterly report from Microsoft Corp. (NASDAQ:MSFT) has apparently reinstated some confidence in the troubled PC industry, which in turn came around to AMD, which finished trading on Friday up 3.25 percent after selling off in the wake of its own earnings report last week. On Thursday, AMD made gains after its high-end GPU set launched to positive feedback and reviews.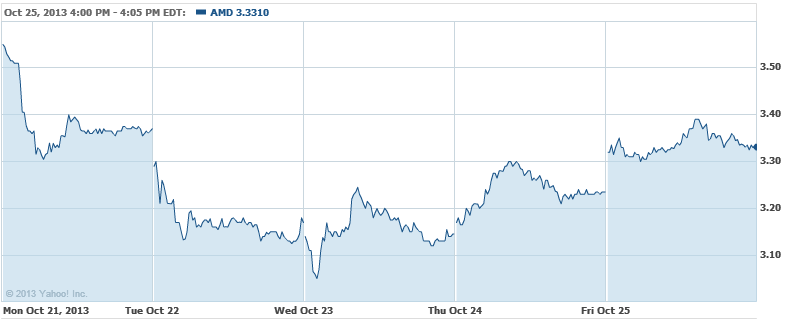 Intel Corp. (NASDAQ:INTC): President Renee James said that it's a lack of prioritization, rather than an inability to make and sell mobile chips, that has prevented the company from becoming a stronger force in the lucrative mobile chip market. "There's a difference between not being capable of it and not doing it," James told Bloomberg. However, despite playing catch-up in the mobile department, investors haven't been very impressed by Intel's lack of presence.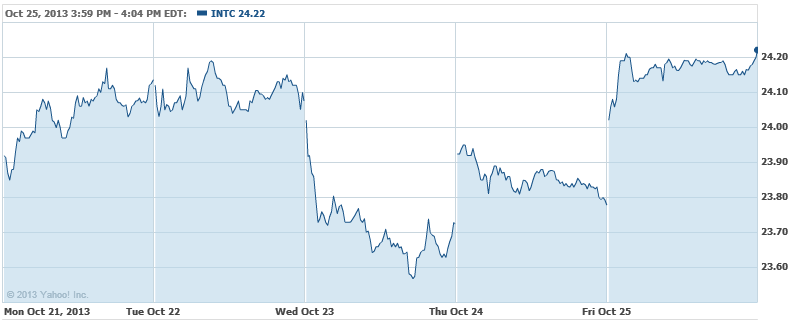 Qualcomm Corp. (NASDAQ:QCOM): While enormous technological advancements have been made in a magnitude of different areas, electrical wires have remained more or less constant — something Qualcomm is hoping to change. Qualcomm is hoping that its new HomePlug standard will boost data transfer speeds up to 1 gigabit per second, via a new chip — the QCA7500 — that was announced earlier this week. HomePlug was originally released in 2007 and has caught on in Europe; the company is hoping it will gain in U.S. as it continues to make improvements.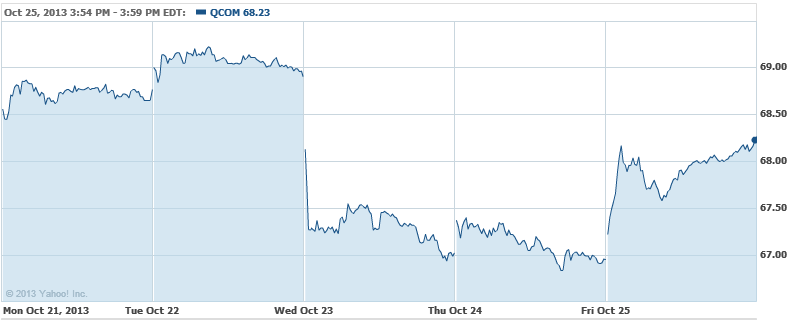 Don't Miss: Could This Invention Give Apple a 'Kid-Friendly' Marketing Edge?