3 Chip Stocks to Note Now: AMD's Big Event, Qualcomm Preps Next Adreno, Intel Ups Its ARM Game
Advanced Micro Devices (NYSE:AMD): AMD's Developer's Summit, more commonly known as AMD APU13, will provide the stage for Sony (NYSE:SNE), which will present the beating heart of its new PlayStation 4 gaming console, the system-on-chip provided courtesy of AMD itself. Also on the docket is a presentation on AMD's Mantle program, among other developer and gamer goodies.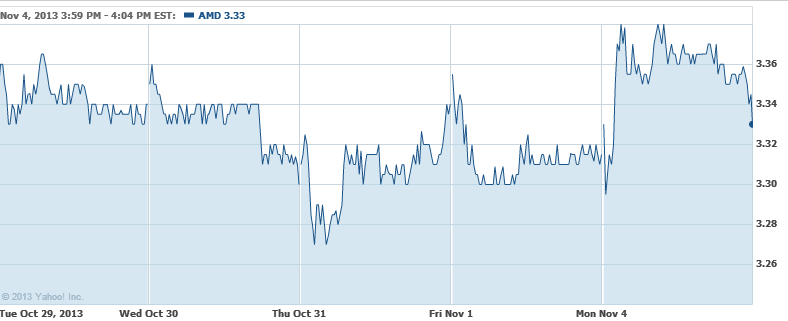 Qualcomm Corp. (NASDAQ:QCOM): Although its Adreno 330 GPU — which powers the Snapdragon 800 – is right now one of the most successful and powerful on the market, Qualcomm is pushing forward and will reportedly be unveiling the Adreno 400, potentially alongside the new Snapdragon products. Observers are expecting a significant bolster to the Adreno's graphics performance, though speculation indicates that the Adreno 400 will not support OpenCL.

Intel Corp. (NASDAQ:INTC): Intel is reportedly "on track" to build two new ARM-based chipsets despite the x86 division of Intel competing fiercely with ARM Holdings (NASDAQ:ARMH). "The most striking silicon that Intel will build is an Altera system-on-a-chip that integrates a quad-core 64-bit ARM processor," CNET reports, adding that the "Altera system will use the ARM component as a control processor that helps to manage the data packets on Altera's field-programmable gate array (FPGA), into which the ARM chip is integrated."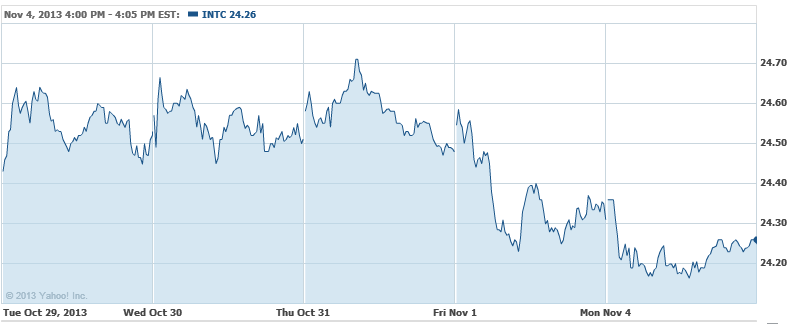 Don't Miss: Analyst: Upgrades Fuel iPad Air Launch Sales.