3 Chip Stocks to Note Now: AMD's New Cards, Intel Trends May Weaken, Nvidia Announces Price Cuts
Advanced Micro Devices (NYSE:AMD): AMD on Tuesday launched a series of graphics cards using its new R7 and R9 series Radeon graphics processing units. AMD is priding itself on releasing products at a wide range of price points and is taking a bold step by unleashing the entire family of graphics cards at once, which promises to make consumers happy and helps position the company against rivals Nvidia and Intel. All the graphics cards in AMD's lineup will be available Friday.

Intel (NASDAQ:INTC): Canaccord lowered its Intel estimates given weakness in the electronics supply chain that suggests a steepening decline for PCs. The firm said display suppliers, distributors, and notebook original design manufacturers all indicate second-half weakness for notebooks due to cannibalization trends from tablets and other launches. Intel shares are Hold rated and the price target is $20.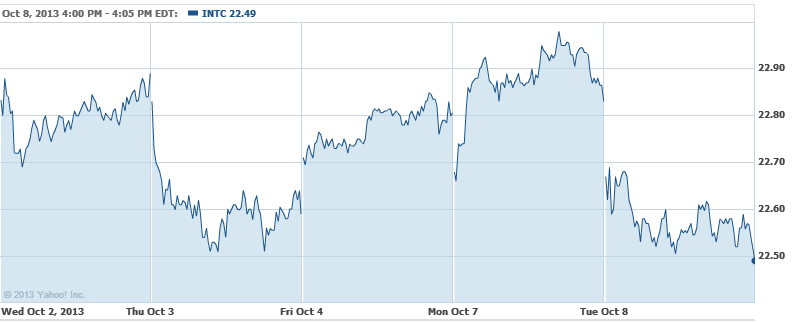 Nvidia (NASDAQ:NVDA): Nvidia announced a price cut for its line of GeForce products on Tuesday: the GTX 660 is getting an official price cut to $169 from $200 and the GTX 650 Ti Boost's price will be lowered to $149 and $129 for the 2GB and 1GB models, respectively. Nvidia said that these are the only products that will receive a price cut — other models like the GTX760 and GTX 770 will remain unaffected.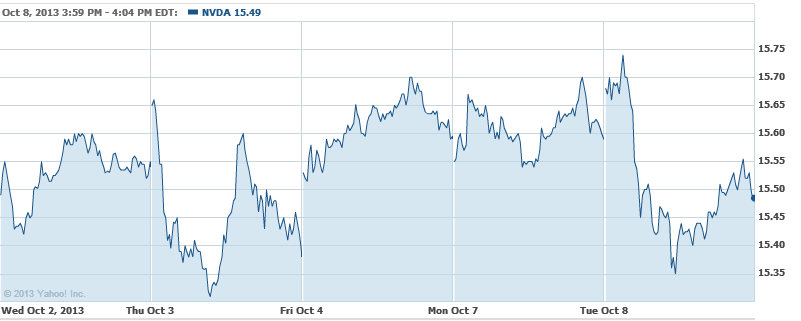 Don't Miss: Microsoft's Bing Offers Service Is Testing This New Feature.