Advanced Micro Devices (NYSE:AMD): AMD has officially revealed its new Hawaii GPU product line, which is based on 28nm architecture and is a crucial component to AMD's efforts to regain GPU market share recently lost to Nvidia. Hawaii is able to support AMD's Mantle API, which it says will allow for "a deeper level of hardware optimization no other graphics card manufacturer can match."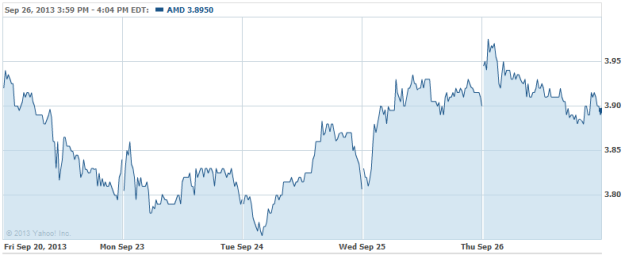 Nvidia Corp. (NASDAQ:NVDA): Dedicated gamers are better off sticking to a PC than a console system, at least according to Nvidia Senior Vice President of Content and Technology Tony Tamasi, who said that Nvidia spends about $1.5 billion per year on research and development in graphics, totaling around $10 billion over the course of a console's lifecycle. The console makers can't afford that kind of investment, he says, and since "everything is limited by power these days," only PCs can truly give the user the performance desired without running into power caps that normally inhibit console performance.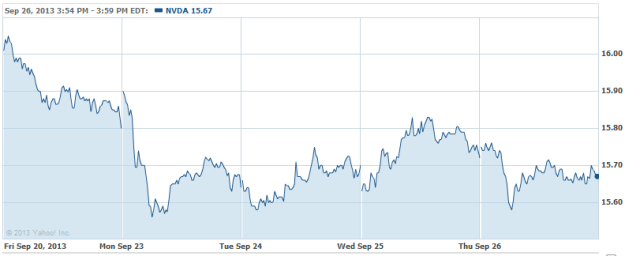 Taiwan Semiconductor Manufacturing Co. (NYSE:TSM): Taiwan Semiconductor has secured a three-year agreement with Apple (NASDAQ:AAPL) to supply the foundry services for the next A-series chips built using 20nm, 16nm, and 10nm process nodes. The next generation — A8 — will be a bump up from the A7′s 28nm process; the foundry was to complete installing a block of new 20nm fab equipment, which is capable of processing 50,000 wafers, in the first quarter of 2014. A Patently Apple report claims that TSMC is aggressively ahead of schedule.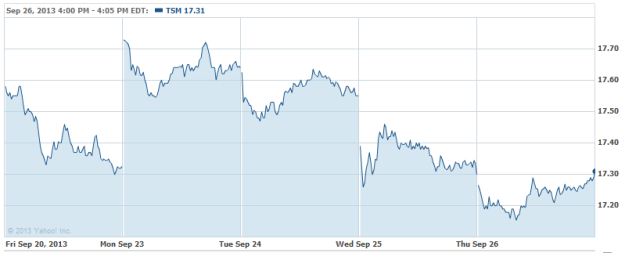 Don't Miss: No Surprise: Revised Q2 GDP Shows Same Slow Growth