3 Chip Stocks to Note Now: AMD's New Servers, Intel Misses On Nokia Deal, TSMC Rules By Size
Advanced Micro Devices (NYSE:AMD): AMD is reportedly "paving the way for servers of the future," according to a piece by Wired, which discusses AMD's relationship with SeaMicro, a company that uses a reformatted version of low-power mobile processors to operate server setups. While the idea — initially spurred by SeaMicro — fell flat, AMD has taken the idea a few steps further, and is now in operation in seven data centers across the world.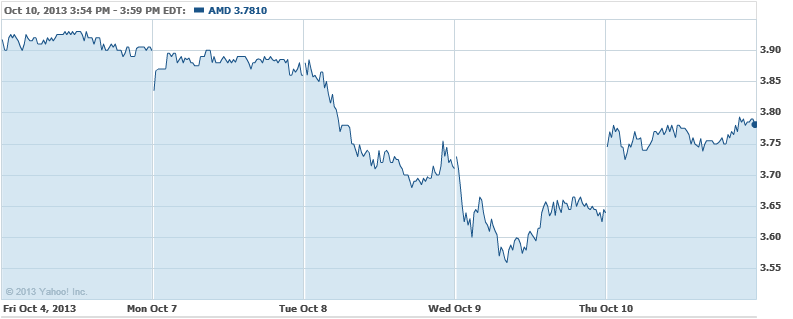 Intel Corp. (NASDAQ:INTC): Many agree that Nokia's (NYSE:NOK) sale of its handset business to Microsoft (NASDAQ:MSFT) was hugely beneficial for the Finnish firm, though Barron's says the deal was definitely not in the favor in the chip giant Intel. The division has an "annual run rate of more than $15 billion, but smartphones comprise less than half of this revenue and only 12 percent of unit shipments," Barron's reports. "The remainder are low-cost basic phones, which Microsoft will likely close down. Most of Nokia's low-cost handsets rely on integrated baseband processors from Intel, a business that will likely wind down by end of 2014."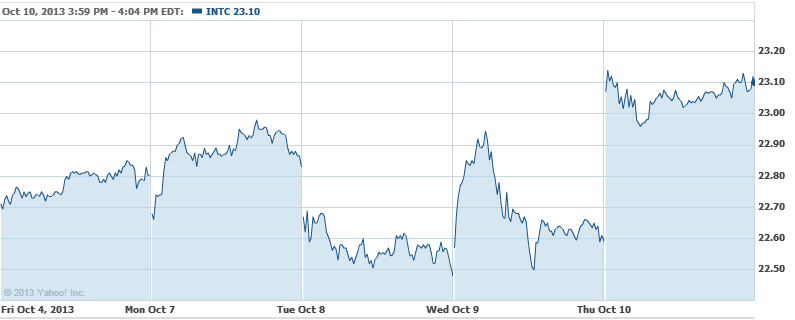 Taiwan Semiconductor Manufacturing Co. (NYSE:TSM): TSMC has used the brute force of expansion to maneuver ahead of its competition at Samsung and Intel by plugging $17 billion into new foundry facilities (larger than 20 soccer fields), where the first 20nm chips will be rolling off the line sometime early next year. "It's a business (foundry) that will continue to grow solidly on the back of a booming mobile industry, and TSMC will see more players in the market as many are envious of its nearly 50 percent profit margin," said Doh Hyun-woo, an analyst at Mirae Asset Securities in Seoul.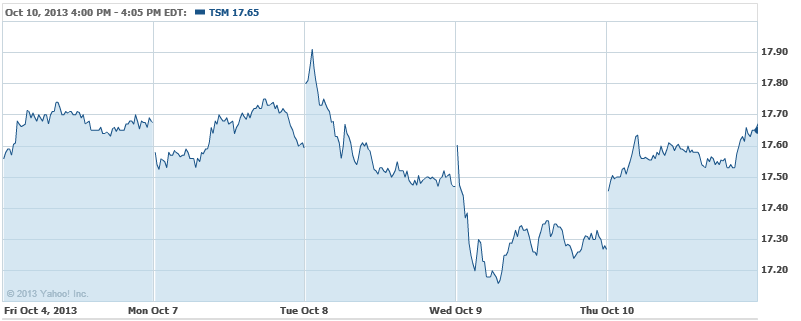 Don't Miss: Meg Whitman's 6 Steps to an HP Turnaround.