3 Chip Stocks to Note Now: ARM and NXP Defy PC Trends, and AMD's New Weapon
ARM Holdings, Plc. (NASDAQ:ARMH): Shares of ARM Holdings are soaring, following a strong quarterly report indicating that revenue beat estimates by $13.19 million (the company made $263.9 million, a 26 percent year-over-year increase), while earnings came in at $0.17 per share. Operating margins grew 6 percent over the first quarter of 2012, and adjusted pretax profit grew 44 percent, whereas analysts had pegged the growth at 25 percent.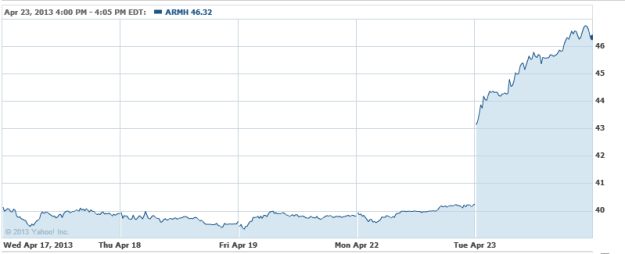 NXP (NASDAQ:NXPI): Sterne Agee is playing it safe, and says that semiconductor shares should be bought after the quarterly results. However, after strong quarterly results from NXP, along with better than expected guidance, the firm thinks the company's valuation is very attractive.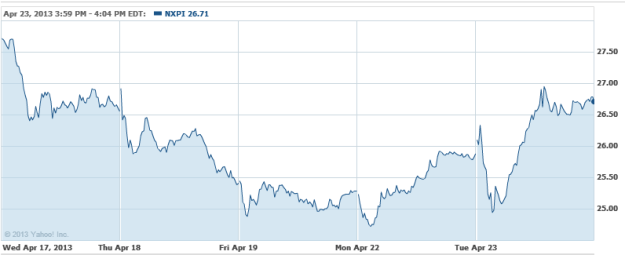 Advanced Micro Devices (NYSE:AMD): AMD is launching an embedded system-on-chip aimed at high-growth, embedded markets, the company announced on Tuesday. The new G-Series will feature four Jaguar processors — the same found in Sony's (NYSE:SNE) impending PlayStation 4 – and also includes a Radeon 8000 GPU and I/O module, all nicely tucked on a single piece of silicon. "We have built a treasure trove of industry-leading IP in processors, graphics and multimedia along with the infrastructure to combine these building blocks into unsurpassed embedded SOC solutions," said Arun Iyengar, vice president and general manager, AMD Embedded Solutions. "With a 33 percent smaller footprint(4), low power consumption and exceptional performance, the new AMD Embedded G-Series SOC sets the bar for content-rich multimedia and traditional workload processing that is ideal for a broad variety of embedded applications."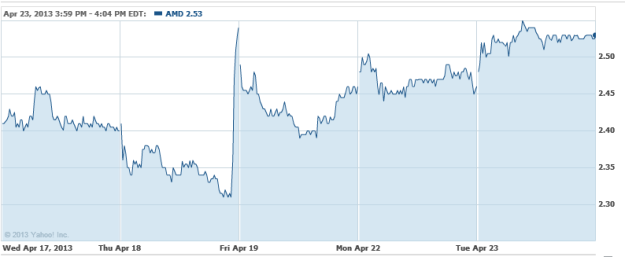 Investing Insights: Will Phillips 66 See Higher Prices?