3 Chip Stocks to Note Now: Broadcom Sentiment Dulls, ARM Holdings Pullback Creates Entry, and Intel's Thunderbolt Conundrum
Broadcom Corp. (NASDAQ:BRCM): Roaring shares and buzzing excitement after a Q1 beat seem to be wearing off for Broadcom, as Susquehanna brings its rating on the company down from Positive to Neutral. Though the company provided strong Q2 guidance, the impressive performance isn't striking analysts as being sustainable.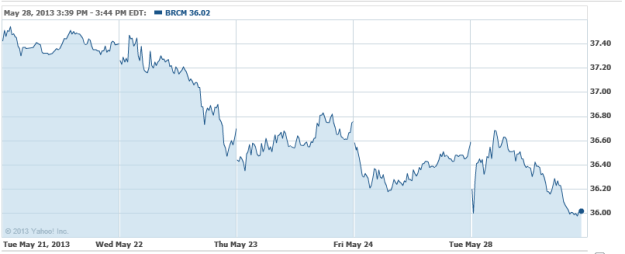 ARM Holdings (NASDAQ:ARMH): The recent sell-off of ARM shares presents an attractive entry point according to Pacific Crest, which thinks that the company is best positioned to benefit from the rapid growth of mobile devices in emerging markets. Several catalysts are poised to drive the company's royalties higher, says the firm, which keeps a $52 price target on the shares and rates them at Outperform.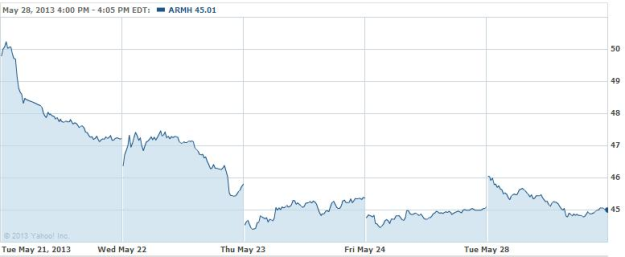 Intel Corp. (NASDAQ:INTC): While Apple (NASDAQ:AAPL) has made Intel's Thunderbolt connection standard equipment on all of its Mac models since 2011, the technology has not seen broader acceptance in the greater market — likely because of Intel's own strict oversight of the product. Initially, Apple had secured an exclusive license for Thunderbolt, but now that the license has expired, other companies have stayed away. Intel reportedly uses independent packaging for Thunderbolt chips, and the chipmaker maintains a tight grip on the technology. The specialized chips Intel places near Thunderbolt configurators are proprietary designs, meaning that Intel can maintain control over the pricing on Thunderbolt cables, AppleInsider said.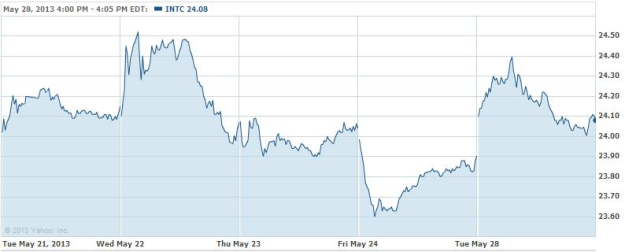 Don't Miss: Is Google Becoming Unstoppable?