3 Chip Stocks to Note Now: Broadcom Weakness Is Overdone, AMD Rides Barron's Wave, and Qualcomm Goes LTE-A
Broadcom (NASDAQ:BRCM): Morgan Stanley sees Broadcom's share weakness due to Samsung (SSNLF.PK) momentum as overdone, since the analyst met with CEO Scott McGregor, who did not address Samsung momentum, but did say steep short ramps are normal in new phones and not to jump to conclusions. The firm expects shares to bounce back quickly and reiterates its Overweight rating.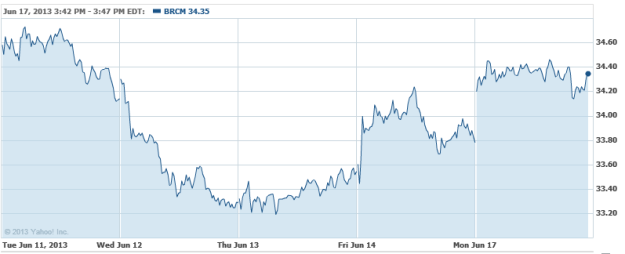 Advanced Micro Devices (NYSE:AMD): The company has further adjourned its annual shareholder meeting, which was originally held on May 16, to allow shareholders more time to vote on Prop. 3, which aims to amend the chipmaker's 2004 equity incentive plan. Prop. 3 would increase the number of shares AMD could issue under the plan by 19.5 million, and adjust the plan's definition of "performance goals." Separately, AMD has been enjoying the post-Barron's stock run, after the publication argued that its SeaMicro server platform unit will help grow its share of the x86 server market, where 96 percent of all hardware uses Intel's (NASDAQ:INTC) CPUs.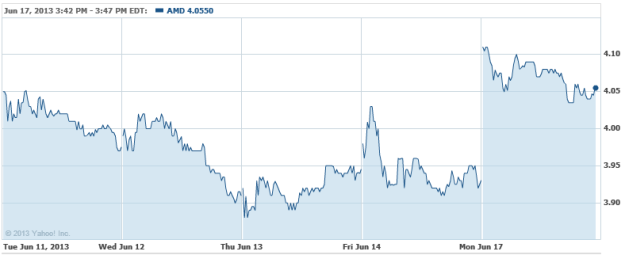 Qualcomm (NASDAQ:QCOM): Samsung (SSNLF.PK) will be launching a version of its Galaxy S 4 that runs on LTE-Advanced, allowing for twice the download speeds of the current models, thanks largely in part to Qualcomm components that are heavily entrenched in Samsung's devices. Despite the early lead in the LTE-A market, Seeking Alpha notes that NVIDIA (NASDAQ:NVDA) and Broadcom aren't far behind.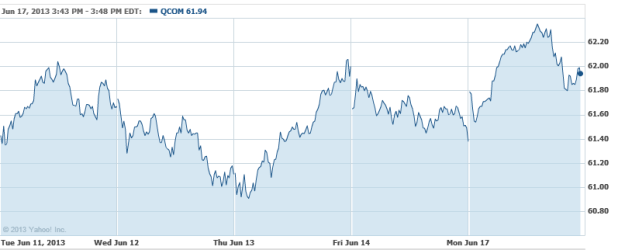 Don't Miss: Google Stock Split Overcomes Big Hurdle.