3 Chip Stocks to Note Now: Broadcom's Positive Outlook, Intel Retains Analysts' Respect, and Qualcomm's Huge Quarter
Broadcom (NASDAQ:BRCM): RW Baird does not consider the company's revenue growth to be fully reflected in its valuation, and expects growth to be led by a looming set top box upgrade cycle, a new product cycle in 3G, and its leadership in connectivity market share. It rates the shares at Outperform and raised its price target, from $38 to $40.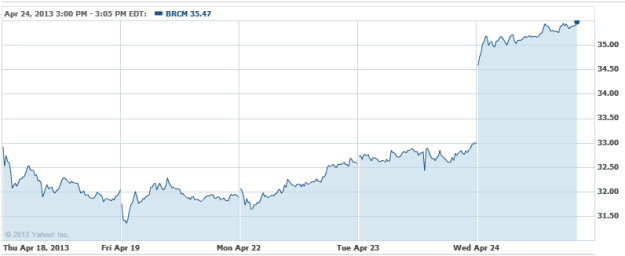 Intel (NASDAQ:INTC): Credit Suisse has reiterated its Outperform rating on the chip giant, and kept its price target at $28 after the company released its quarterly results last week. The company missed both the consensus earnings estimate and the consensus revenue projections, but it would appear that investors are not terribly concerned — only five research firms rate the stock at Sell, while 13 firms have rated the shares a Buy.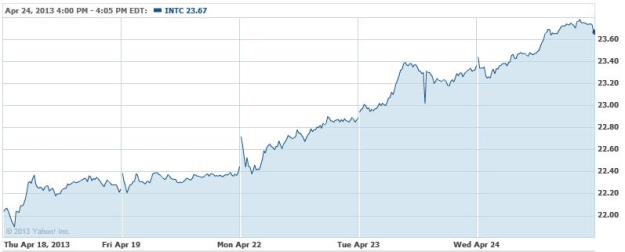 Qualcomm (NASDAQ:QCOM): Qualcomm just slid by estimates, beating earnings estimate by $0.01 with $1.17, and revenues fell $50 million over projections (while growing year-over-year by 20 percent) at $6.12 billion. Third quarter guidance fell in-line with expectations, as did the full year company expectations. The company made 173 million MSM chip shipments, a 14 percent increase over the same period last year. Royalty bearing devices also grew by 18 percent.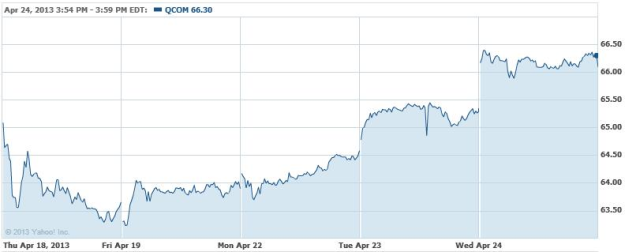 Investing Insights: AT&T Earnings: Here's Why Investors Are So Sullen.