3 Chip Stocks To Note Now: ChipMOS's Valuation Positives, Cypress's Sell-Off and AMD's New Hire
ChipMOS (NASDAQ:IMOS): Craig-Hallum said a price of $40 Taiwan dollars values ChipMos shares at $33.25, and was trading at $17 in pre-open, indicating valuation upside for the company. It keeps a Buy rating and a $21 price target.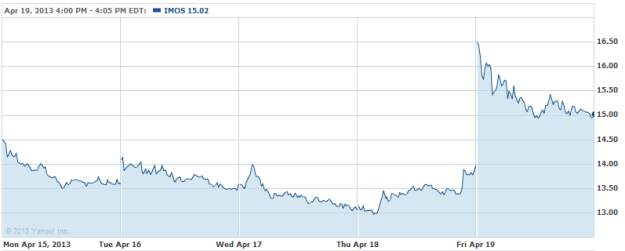 Cypress Semiconductor (NASDAQ:CY): Needham believes that Cypress's sell-off is an overreaction to the company's weaker than expected Q2 outlook, but lowered its price target from $13 to $12. It also recommends buying shares at the current levels.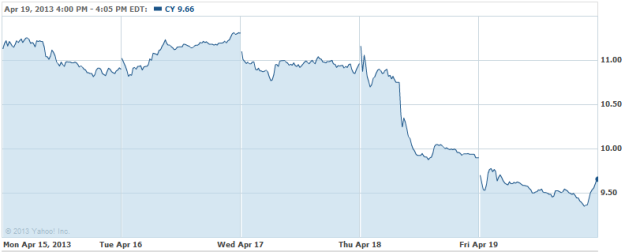 Advanced Micro Devices (NYSE:AMD): AMD will soon announce that it has acquired Raja Koduri, for a role in the company's graphics business, though it is unclear what the role may be. Koduri hails from Apple (NASDAQ:AAPL), where he served as the company's graphics chip designer. The hire is just one move that AMD is executing to help reinvigorate the company, as slumping PC demand has taken a toll on the microchip industry.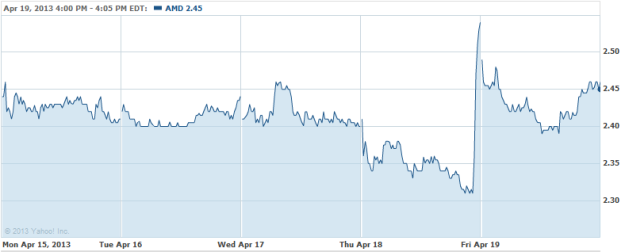 Don't Miss: Did These Numbers Scare Blackstone Away From Dell?