3 Chip Stocks to Note Now: Intel Asian Layoffs, Qualcomm's Third Quarter Lapse, Nvidia's Tegra Note
Intel Corp. (NASDAQ:INTC): Intel reportedly plans to lay off an undisclosed but "relatively small" number of workers at both of its assembly plants in Malaysia by the end of the year, a spokesperson has said. "Like any other large organization, Intel continually optimizes its resources in line with its evolving business requirements," the Asia-Pacific PR executive said. Local media outlets have reported that Intel will cut about 300 jobs at its plants in the northern regions of Penang and Kulim.

Qualcomm Inc. (NASDAQ:QCOM): After Qualcomm provided lower-than-expected revenue guidance for its December quarter and fiscal year 2014, Bernstein believes that the blunders were partially the result of the sale of the company's Omnitracs unit, and the pull-in of MSM chipset sales into the third quarter. The firm keeps an $80 price target, and Outperform rating on Qualcomm stock.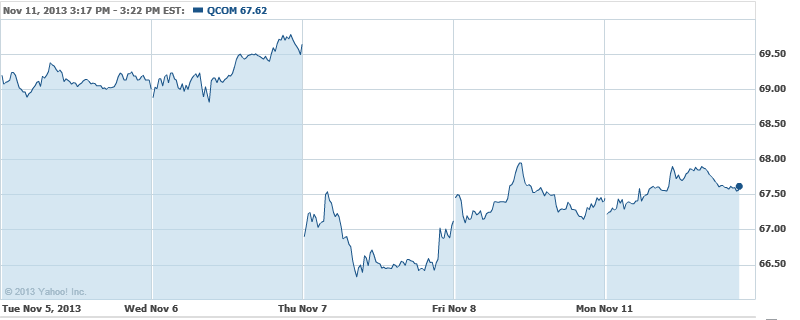 Nvidia (NASDAQ:NVDA): Nvidia's teaser videos for the Tegra Note 7 tablet have surfaced, Android Community reports. The project was officially announced back in September, and will carry a price tag of $199. The videos (there are two) show a general overview of the tablet, and a walkthrough of the stylus functionality.

Investing Insights: Will Recent News Hurt Adobe?