3 Chip Stocks to Note Now: Intel Contends with Moore's Law, Nvidia's Upcoming Report, and Broadcom's New LTE Chip
Intel (NASDAQ:INTC): Moore's Law, which is based on a theory that the number of transistors that can be placed on silicon doubles every two years (and therefore advances the rate of technology potential accordingly), is becoming an increasingly difficult task to manage, as the Law was penned in the 1960s by Intel's cofounder Gordon Moore. Intel, which for decades has added more transistors while reducing the size and cost of a chip, is finding the pace of Moore's Law more demanding with each chip that it releases.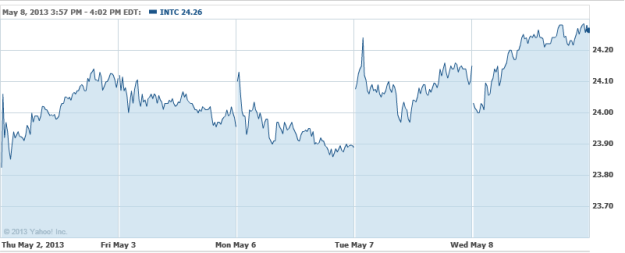 Nvidia (NASDAQ:NVDA): With its quarterly earnings report due on Thursday, analysts are taking a closer look at Nvidia to determine how the company has fared for the past three months. Many are expecting the company to fall on soft results; based on its previous results, history would indicate that this past quarter will be a contraction from the quarter previous. Overall, the chip industry has seen explosive growth in the mobile segment, and Nvidia has done well to capitalize on it with its Tegra 4i mobile chip, released in February.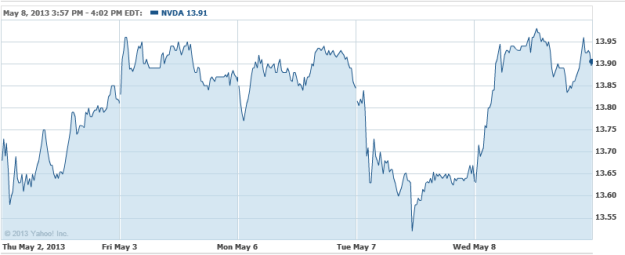 Broadcom Corp. (NASDAQ:BRCM): Broadcom has unwrapped its latest product line, consisting of the industry's lowest power consuming multi-port Gigabit physical layer transceivers (or PHYs), cleverly named the BCM54290. The latest generation features a 40 nanometer design, built to accommodate the challenges weighed upon it by LTE networks. Additionally, the AutoGrEEEn Plus technology can extend power and energy savings of up to 70 percent to non-Energy Efficient Ethernet devices.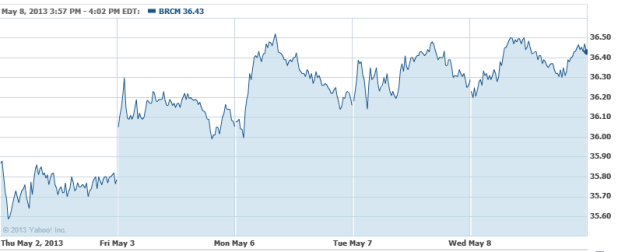 Investing Insights: Will United Technologies See Higher Prices?