3 Chip Stocks to Note Now: Intel Declares a Dividend, Qualcomm Insider Charged, Nvidia Warms to Linux
Intel Corp. (NASDAQ:INTC): Intel has declared a $0.225 per share quarterly dividend, in line with its previous dividend. It has a forward yield of 3.80 percent, and is payable on December 1 for shareholders of record on November 7. It has an ex-dividend date of  November 5th.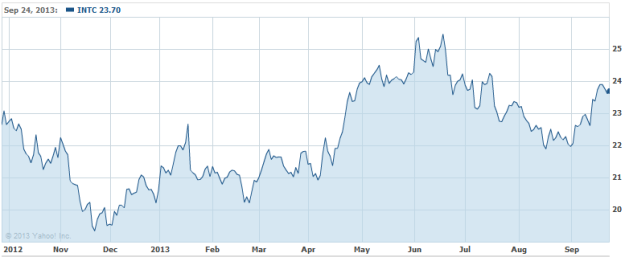 Qualcomm (NASDAQ:QCOM): A former senior executive at Qualcomm made nearly $250,000 in illegal profits from using inside information to buy stock in the wireless technology company and an acquisition target before major public announcements, according to an indictment unsealed Monday, USA Today reports. Jing Wang, the former president of Qualcomm global business operations and an executive vice president, was charged with insider trading, money laundering, conspiracy, obstruction of official proceedings, and aggravated identity theft.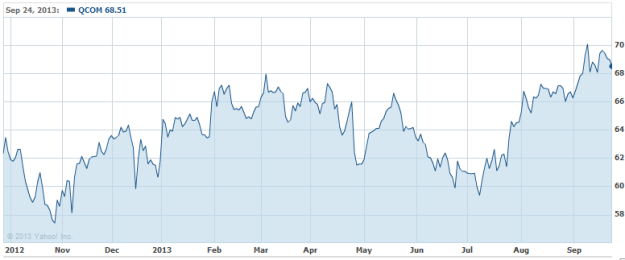 Nvidia (NASDAQ:NVDA): Just a day after Valve announced SteamOS, a Linux-based operating system based around the incredibly popular Steam PC gaming service, both AMD (NYSE:AMD) and Nvidia have stepped up their driver support for the open-source OS. Nvidia's relationship with Linux has been somewhat troubled, due to the chipmaker striking a reluctant position with its support for Linux. Nonetheless, it appears that Nvidia is warming to the Linux platform.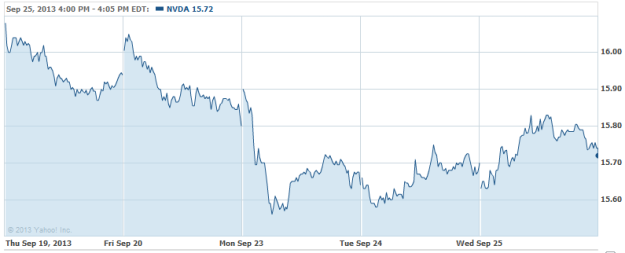 Don't Miss: Housing Market Keeps This Winning Streak Alive