3 Chip Stocks to Note Now: Intel Expands Security Wing, Nvidia's New Home, and Qualcomm Comes to Microsoft's Aid
Intel (NASDAQ:INTC): Further expanding its efforts to branch from its core business of microchips, Intel's McAfee security division has put forth an offer to purchase Stonesoft, a network firewall creator based in Finland for $398 million, or a 128 percent premium to Stonesoft's most recent stock value at closing.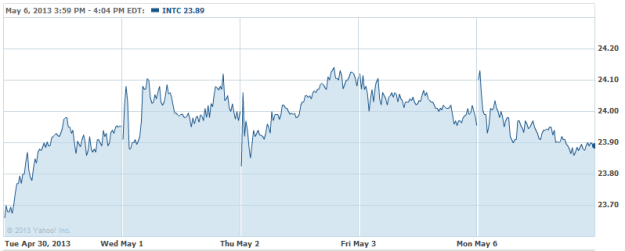 Nvidia (NASDAQ:NVDA): Being a technology giant based in Silicon Valley doesn't mean anything unless you've got the crazy, awe-inspiring, cutting edge headquarters to prove it. The chipmaker has just released conceptual plans for a new headquarter campus, and it appears to live up to the standard of Apple (NASDAQ:AAPL) and Google (NASDAQ:GOOG). The two buildings are triangular in shape, paying homage to the shape that makes up computer graphics.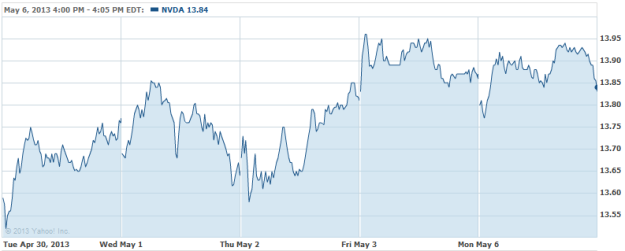 Qualcomm (NASDAQ:QCOM): To say that sales of Microsoft's (NASDAQ:MSFT) Windows RT were poor would be quite an understatement, as tablets running Windows RT — including Microsoft's own Surface RT — made up only 0.4 percent of the tablet market in the first quarter. However, Qualcomm has come to Microsoft's side, saying that low initial sales are not indicative of longer-term prospects. "We're not discouraged.  Whenever you launch a brand new ecosystem like Windows RT it would be nice to have a home run from day one. But there's lots of excitement about what's coming," said Paul Jacobs, CEO of Qualcomm.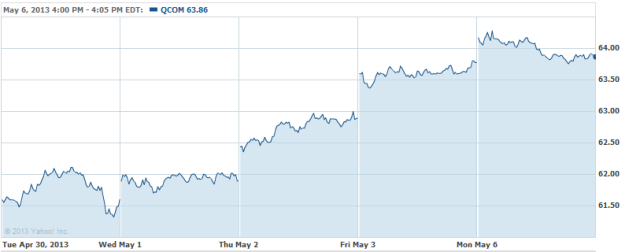 Don't Miss: Has YouTube Found a New Way to Monetize?