3 Chip Stocks to Note Now: Intel Finds a Home With Nokia, Qualcomm CFO Pushes for Mobile Standards, and AMD's New Solar System
Intel Corp. (NASDAQ:INTC): Now that Nokia (NYSE:NOK) has abandoned its plans for a 10-inch Windows RT-based tablet in favor of a full-blown Windows 8 model, the change in strategy could fare well for Intel, as its Bay Trail Atom CPU may find itself taking the place of an ARM-based solution. Weak initial sales, a lack of support for older Windows apps, and the availability of Windows 8 tablets with similar form factors have helped steer OEM manufacturers toward chips like the Atom.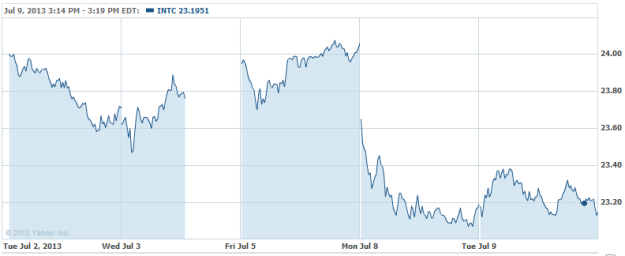 Qualcomm (NASDAQ:QCOM): The fact that smartphones — and the array of gyroscopes, light sensors, and GPS units within — are not subscribed to a specific standard makes it difficult for developers to fully unleash the power of the devices and is ultimately creating "one of the biggest innovation bottlenecks in the mobile industry," at least according to Qualcomm CFO Anand Chandrasekher.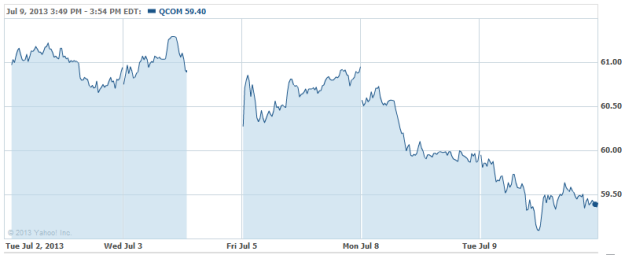 Advanced Micro Devices (NYSE:AMD): ITProPortal has conducted a preview of AMD's Radeon HD 8000M, codenamed Solar System. The chip is based on the second generation of its Graphics Core Next architecture, will be manufactured using a 28 nm process, and work with both GDDR3 and GDDR5 memory, making them convenient and plenty flexible for manufacturers to play with. The company claims that both the performance-per-watt and the total performance have been improved, along with AMD's Enduro technology for optimizing the GPU's performance, allowing for better energy efficiency and prolonged laptop battery life.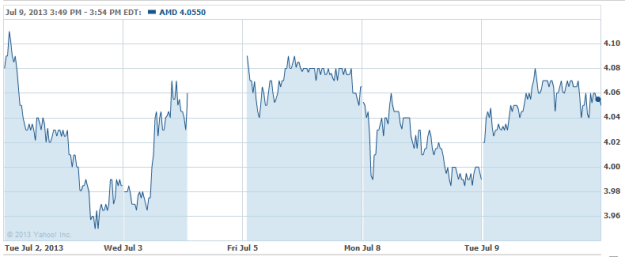 Don't Miss: Global Economy Shifts as China Falters, Japan, U.S. Rebound.