3 Chip Stocks to Note Now: Intel Focuses on Atom, Nvidia's Shield Delay, and AMD Turns to Android and Chrome
Intel Corp. (NASDAQ:INTC): Despite fears of cannibalization for its pricier microchip lines, Intel executives have increased their focus on the development and subsequent roll-out of its Atom chips for mobile devices, to focus on the booming demand for tablets and phones, and slackening demand for traditional PCs. "We see that Atom is now at the same importance, it's launching on the same leading edge technology, sometimes even coming before Core (Intel's line of PC chips)," said CEO Brian Krzanich.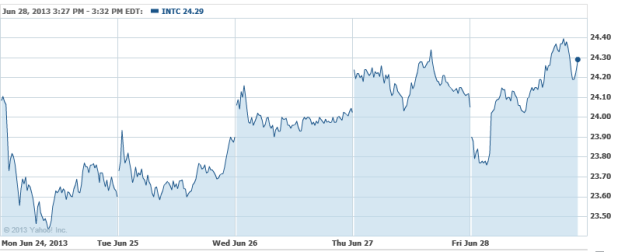 Nvidia (NASDAQ:NVDA): While consumers with the Shield gaming device on pre-order were hopping mad about the company's last minute decision to delay shipments by a month, Patrick Moorhead believes that the company did the right thing. The device — delayed for mechanical reasons — possesses a fairly high degree of mechanical complexity, including 13 buttons, three 360″ swivels, and a display hinge that needs to be perfectly aligned for gameplay. "I don't actually see this delay as a black mark or any reason to be concerned.  I see this as a great sign that Nvidia "gets" the consumer market." Moorhead observed.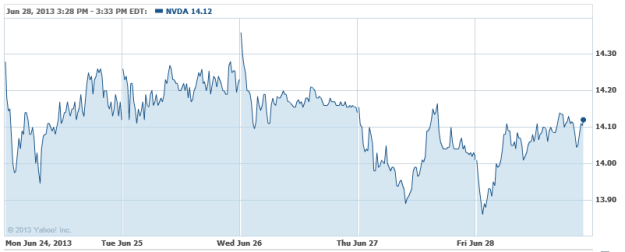 Advanced Micro Devices (NYSE:AMD): On the news that Google (NASDAQ:GOOG) is developing its own game console, AMD is getting a head start in efforts to land what will likely be a rather lucrative contract. With the PlayStation 4 and Xbox One already in its corner, AMD is now working on chips that will support Android-based gaming, on Android and Chrome-powered devices. Lisa Su, senior vice president and GM of global business units for AMD, told news media that her company is open to "expanding OS options" beyond its nearly exclusive focus on Windows-based machines. "We also see a market for Android and Chrome developing as well," she said.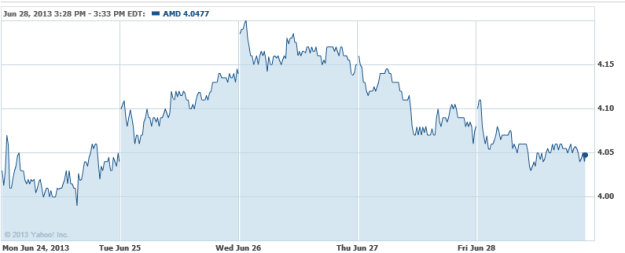 Investing Insights: Is T-Mobile the Next Hot Mobile Stock?