3 Chip Stocks to Note Now: Intel Goes Open Source, Qualcomm's Take on A7, Nvidia Hits Up Ubisoft
Intel Corp. (NASDAQ:INTC): Intel will be partnering with Arduino, an open-source platform hardware manufacturer, to spur more creativity and innovation in the "maker" and educational communities, VentureBeat says. "Intel is donating 50,000 of the Arduino-compatible Intel Galileo boards to more than 1,000 universities worldwide over the next 18 months," the site reports.

Qualcomm Corp. (NASDAQ:QCOM): Apple's (NASDAQ:AAPL) A7 chipset, which was released last month with the iPhone 5S, might have its share of fans, but Qualcomm isn't among them. In an interview, Qualcomm CMO Anand Chandrasekher said that he believes the announcement was nothing more than a "marketing gimmick. There's zero benefit a consumer gets from that." Chandrasekher argues that the 64-bit processor is only necessary when running a device with greater than 4GB of RAM, whereas the iPhone 5s only contains 1GB of RAM.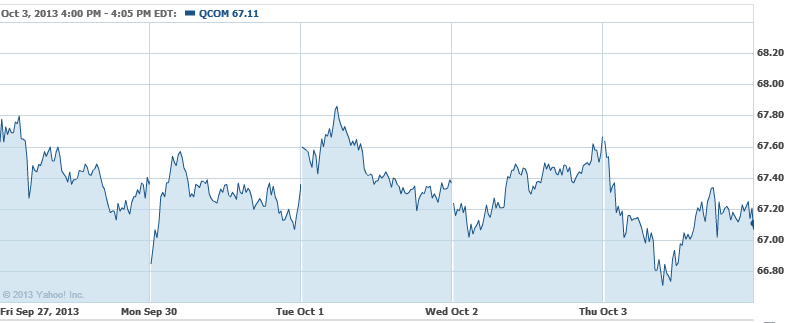 Nvidia (NASDAQ:NVDA): Nvidia has just put the ink down on a $5 million deal with Ubisoft to give the latter's Watch Dogs and Assassin's Creed 4 games PC-exclusive effects and features. "If you're holding out for Watch Dogs or Assassin's Creed 4 on a PC running an Nvidia card, this is great news. Expect better performance and maybe even 4K textures," MaximumPC reports.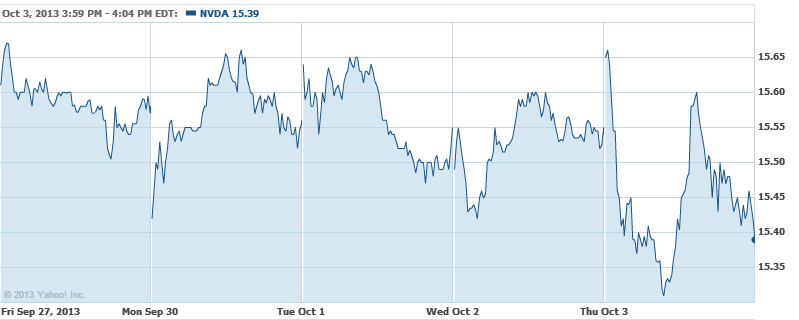 Don't Miss: Analyst Offers iPad Predictions for Rumored October Launch.