3 Chip Stocks to Note Now: Intel Makes Rain Invisible, AMD's New System Architecture, and Taiwan Semiconductor Picks Up an Upgrade
Intel (NASDAQ:INTC): If the set top box adventure wasn't enough of a side street to Intel's core chip business, this might be: the manufacturer is working alongside Carnegie Mellon University to create a headlight — yes, for automotive purposes — that will make rain invisible to the driver. By using special cameras located within the headlamp assembly, the system will pick up drops of rain, and through a processor (Intel's bit, no doubt), calculate the drop's trajectory and issue a beam of light from a projector that will effectively "block out" the light reflecting off the droplets of rain.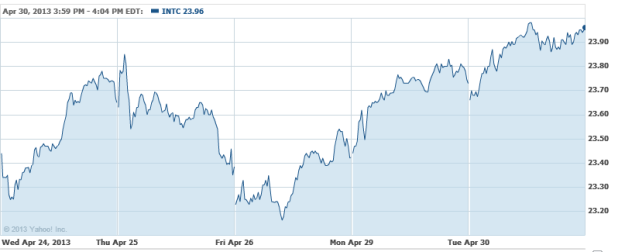 Advanced Micro Devices (NYSE:AMD): GPGPUs, or general purpose GPUs, were created for the purpose of meshing the strengths of CPUs, which are great for processing single-line code (but weaker when handling parallel operations), and GPUs, which are much better for parallel operations (but not so great with single line code). Though its more ideal, the combined unit still has its drawbacks — and AMD is amassing efforts to fix it, with a new system architecture called Heterogeneous Systems Architecture, which allows both the CPU and GPU to share the same unit of memory, and therefore simplifying the hardware itself — but more importantly, making it easier for developers to leverage the GPGPUs.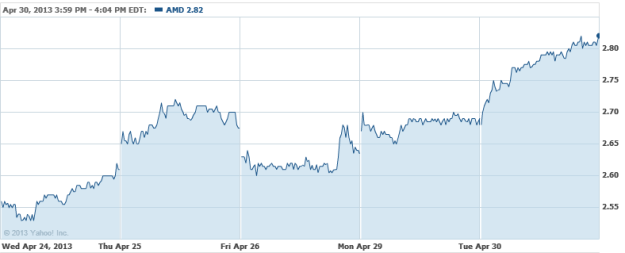 Taiwan Semiconductor (NYSE:TSM): Zacks has upgraded shares of Taiwan Semiconductor, from Neutral to Outperform, the firm said in a note on Monday. Only one firm has rated the shares at Sell, though most firms with coverage of Taiwan place their ratings on Buy, indicating that analysts are seeing more upside than down for the chip company.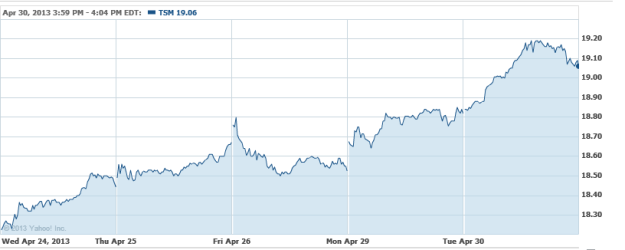 Investing Insights: Is NVIDIA Undervalued?