3 Chip Stocks to Note Now: Intel May Leave TV Plans, AMD's Kaveri Release Date, Qualcomm's Battery Booster
Intel Corp. (NASDAQ:INTC): Rather than bringing its Web-based TV service to market on its own, AllThingsD is reporting that Intel is exploring the possibility of turning the project over to Verizon Communications (NYSE:VZ). While the talks are supposedly in advanced negotiations, "it's unclear whether Verizon would take control of the entire Intel Media unit, or if Intel would retain a piece of the Web TV project or a say in its operations," AllThingsD says.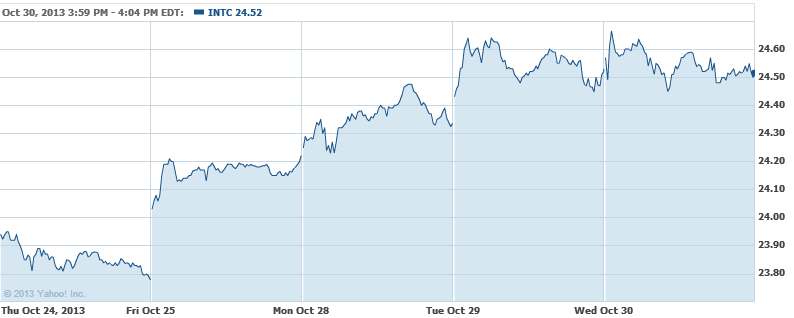 Advanced Micro Devices (NYSE:AMD): AMD's Kaveri chip, the latest in its series of advanced processing units, will roll out in a paper launch this December. However, the chip will only be available to retailers in February at the earliest. Though the company had originally planned to have the Kaveri ready by the end of this year, delays have pushed the official release date back into early 2014 instead.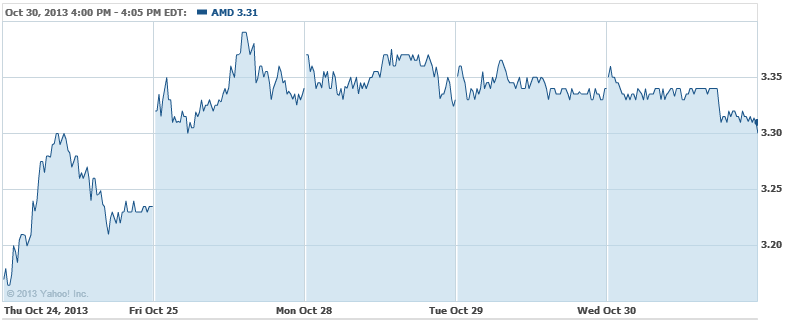 Qualcomm Corp. (NASDAQ:QCOM): Qualcomm has released the latest version of its BatteryGuru app, version 2.0. The new app lets users view their battery life for Snapdragon-powered phones and actually helps save battery power, as well, according to the company. By using smart technology, the app allows users to conserve battery power without harming optimization. The app takes a few days to begin functioning and is downloadable free of charge, AMD says.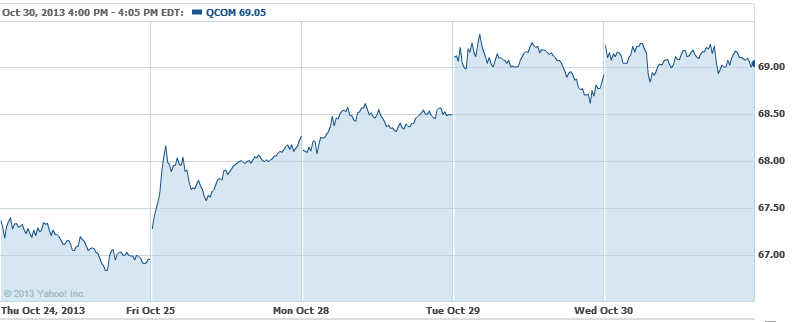 Don't Miss: Does Apple's iWork Update Still Work?