3 Chip Stocks to Note Now: Intel Tests Top Box Tech, ARM Gets an Upgrade, and Qualcomm Completes Sharp Investment
Intel (NASDAQ:INTC): Intel is reportedly trying out its new streaming service with more than 2,000 of its own employees in order to get some feedback before the scheduled launch later this year. The test product installed in each home involves early trial hardware and an old version of the user interface design, sources said. The software being tested will have many similarities to the final version — such as how users navigate the system — but the hardware design will be completely different, they said.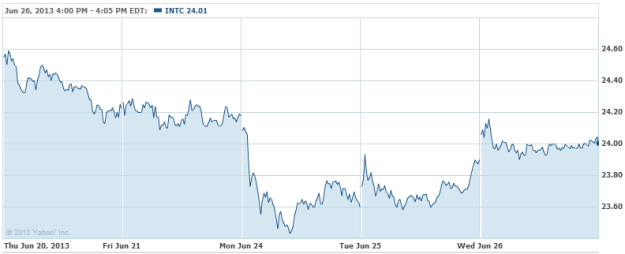 ARM Holdings (NASDAQ:ARMH): Benchmark Co. has upgraded shares of ARM Holdings to Buy up from Hold, on the basis of the recent pullback in shares. The analyst also pointed out that the firm was upgraded at Piper Jaffray and put a $45 price target on the shares.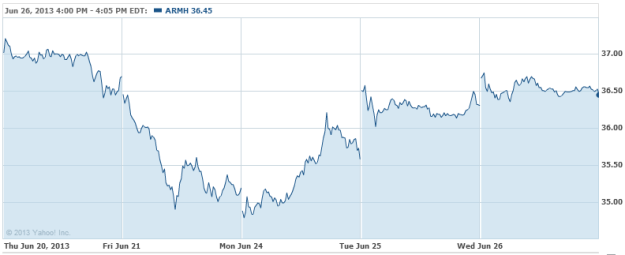 Qualcomm (NASDAQ:QCOM): Qualcomm has completed its $120 million investment in electronics maker Sharp, thereby giving Qualcomm a 3.53 percent ownership stake in the display manufacturer, which has recently fallen on hard times. Only half — about $60 million — of the cash injection was given upfront, as Qualcomm demanded certain milestones to be met before fulfilling its full investment.  The companies now plan to combine Qualcomm's MEMS (Micro Electro Mechanical System) display products with Sharp's IGZO screens in a number of upcoming devices with varying sizes.