3 Chip Stocks to Note Now: Intel Unveils the Quark, AMD's New Chips, Nvidia's Shield Rival
Intel (NASDAQ:INTC): At the Intel Developer Forum in San Francisco, Intel unveiled the Quark, the smallest chip the company has produced yet. It is one-fifth the size of the Atom, its previously smallest chip, and would fit into any sort of wearable smart technology, though an Intel executive said the company was not ready to start manufacturing wearables at this point in time.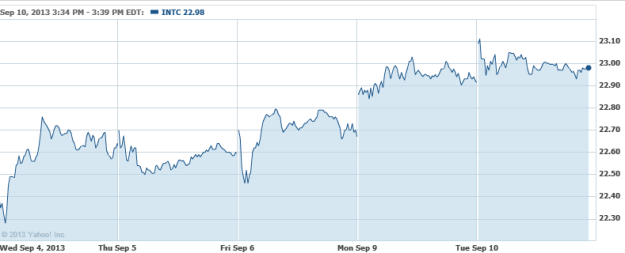 Advanced Micro Devices (NYSE:AMD): Advanced Micro Devices announced a new line of chips – named after birds of prey — that are designed to be compatible with non-PC devices. The chips will be used in machines like factory robots, medical imaging devices, and casino slots, and they are the last move AMD is making to be less reliant on the personal computer market, which has been steadily declining.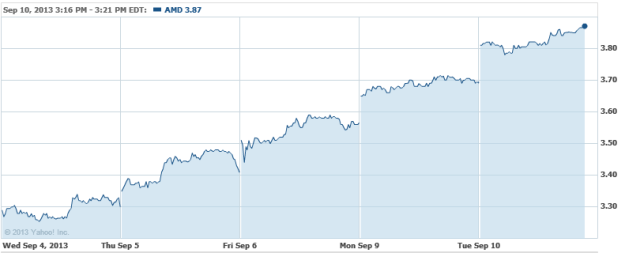 Nvidia (NASDAQ:NVDA): Nvidia's Shield has a new competitor in the Wikipad. Though Nvidia has set the bar high with the Shield, the Wikipad is the latest in Android gaming devices. It comes with a gaming dock to fix the device to the controller and features a different layout than the Shield. It also comes with a hefty price tag — it's projected to cost 250 pounds.

Don't Miss: Microsoft Barrels Ahead with New Surface Tablets.