3 Chip Stocks to Note Now: Intel's ARM Fighters, TSMC's Strong Sales, Qualcomm Defends the A7
Intel Corp. (NASDAQ:INTC): Intel will be unveiling an array of chips designed to compete in the space that holds power consumptions, size, and ease of integration in greater standing than pure performance, a market that is generally held by ARM-based solutions from ARM Holdings (NASDAQ:ARMH). The Atom E3800 CPU will take care of embedded systems such as ATMs, kiosks, infotainment systems, and certain medical devices, while the minuscule Quark CPU will take care of embedded solutions and wearables.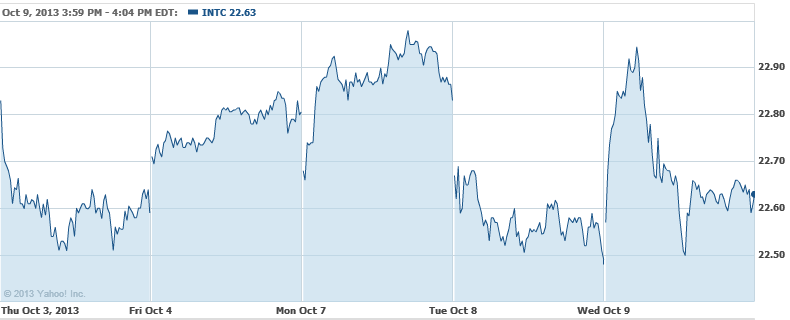 Taiwan Semiconductor Manufacturing Co. (NYSE:TSM): Taiwan Semi has reported September sales that grew 27.6 percent over last year, $1.88 billion, as TSMC's third quarter sales equated to $5.52 billion, in-line with its guidance range and slightly above the $5.49 billion consensus. A ramp in 28nm production and decent exposure to the mobile markets has helped TSMC gain some share on its rivals, though 28nm pricing competition has intensified.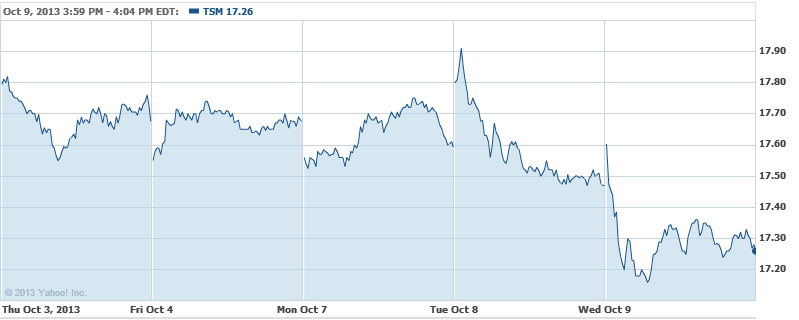 Qualcomm (NASDAQ:QCOM): Qualcomm is pulling some hasty damage control after CMO Anand Chandrasekher made his opinion of Apple's 64-bit A7 chip crystal clear ("marketing gimmick" and "zero benefit were terms used). Qualcomm is stepping back from the comments, stating that Chandrasekher's comments were "inaccurate" and that the company was headed in the 64-bit direction itself, with its new Cortex A53 and A57 chips.

Don't Miss: What Is Apple Bringing Fans on October 22?