3 Chip Stocks to Note Now: Intel's Atom Might Be Too Strong, Nvidia's Buyback Plan, and Qualcomm Couples With Kaspersky
Intel (NASDAQ:INTC): With four cores, Intel's new Bay Trail Atom CPUs will be a remarkable improvement over the current generation — perhaps too good, as the performance of the Bay Trail is strong enough to compete with Intel's Core CPUs, which are far more expensive than the Atom. The question now is whether manufacturers will want to keep up with the new Haswell components, or decide that the more affordable Atom is enough to get the job done.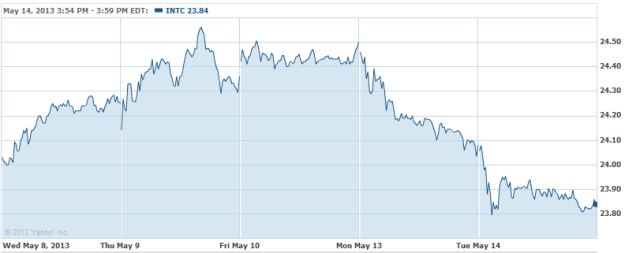 Nvidia (NASDAQ:NVDA): Nvidia has reached an agreement with Goldman Sachs (NYSE:GS) for an accelerated share buyback program, in which the company intends to purchase $750 million worth of stock back from shareholders. The company has a market capitalization of about $8.8 billion, and plans on returning about $1 billion to shareholders this year.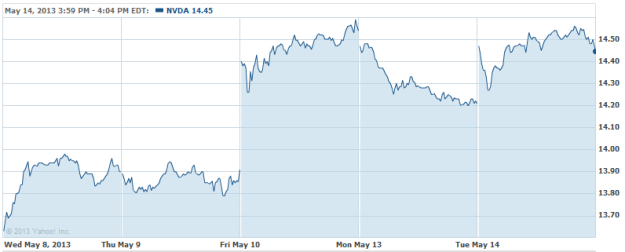 Qualcomm (NASDAQ:QCOM): Through a deal with Kaspersky, Android devices that run with Qualcomm equipment will now come preloaded with the Russian firm's $15 mobile security app. Kaspersky has a similar deal with Lenovo, but is now expanding its contracts to Qualcomm-readied devices, such as the upcoming G00gle (NASDAQ:GOOG) Nexus 7 tablet.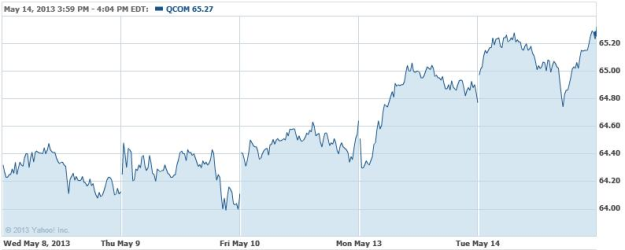 Don't Miss: Is Amazon Developing a 3D Smartphone?