3 Chip Stocks to Note Now: Intel's Holiday Guide, AMD's Gaming Woes, Broadcom in India
Intel (NASDAQ:INTC): Intel has released a new holiday buying guide in order to bolster sales in the coming weeks. The guide will focus on Windows tablets, a market that Intel would be very happy to see do well this holiday season. In tandem with a series of stores that the company will operate during the season, Intel is taking action in order to ensure that its sales numbers stay healthy as shoppers are on the hunt for gifts.

Advanced Micro Devices (NYSE:AMD): Advanced Micro Devices has had trouble implementing its deal to bundle a free copy of Battlefield 4 with purchases of its R9 series of graphics cards. Though the company has made vendors able to offer the bundle, few are actually honoring the agreement, not being bound to provide a copy of the game unless they are officially running the deal. This has left a string of disgruntled customers who will probably not be able to get a free copy of the game.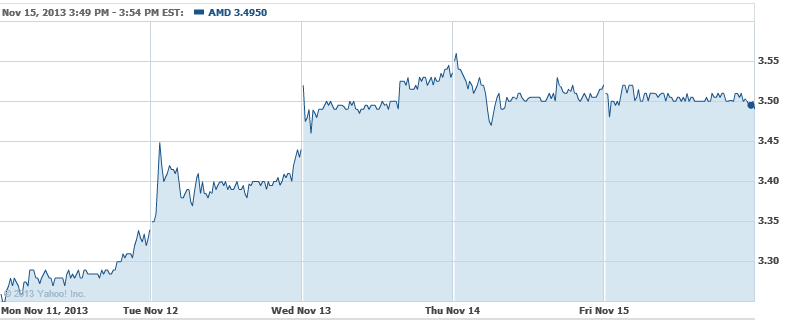 Broadcom (NASDAQ:BRCM): Indian phone company Xolo has included a Broadcom chip in its new Q1000 Opus smartphone. This represents a new partnership between the two companies, as Xolo has not worked this extensively with Broadcom before. The phones are expected to go on sale before the end of the month.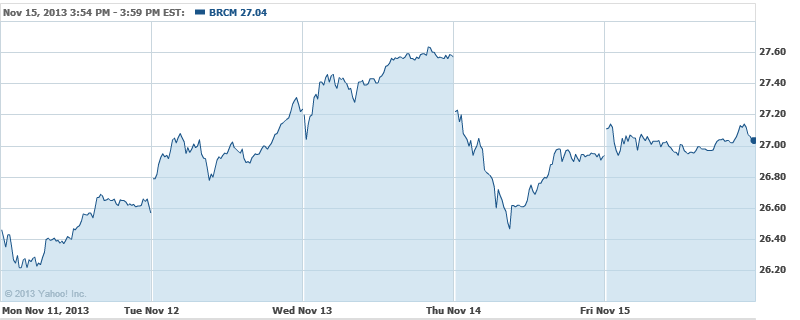 Don't Miss: Why Is Google's HP Chromebook 11 Disappearing From Shelves?