3 Chip Stocks to Note Now: Intel's Israeli Discussions, Qualcomm New Network Solution, and Broadcom's Big Indian Contract
Intel Corp. (NASDAQ:INTC): Intel is reportedly involved in "Intensive negotiations" to push forward with a plan to invest $10 billion in Israel, according to an Israeli official. The investments would cover $3 billion to upgrade the existing Fab 28 factory in the southern town of Kiryat Gat, and another $7 billion in a new factory in the town over the course of 10 years. Intel Israel executives said in February they would like to see 10 nm chip production in Israel.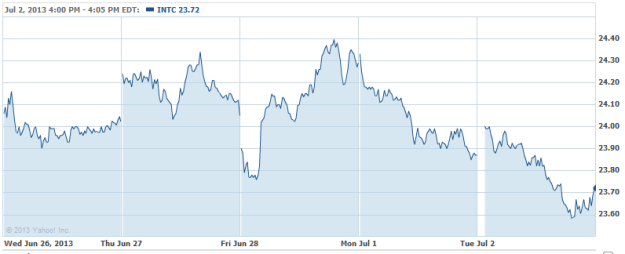 Qualcomm (NASDAQ:QCOM): Qualcomm might have tightened its grip on the mobile chip market, while helping cure a headache for Apple (NASDAQ:AAPL), all in one go. With its RF360 Front End Solution, phones equipped with the gadget can accommodate 2G, 3G, 4G LTE networks, and more. If installed in Apple's iPhone, it would eliminate the need for the company to produce different variations of the device, and end the trouble of being unable to connect on certain networks.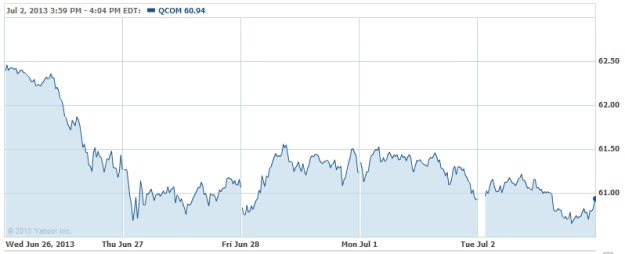 Broadcom (NASDAQ:BRCM): Indian direct-to-home satellite television provider Tata Sky has chosen Broadcom's BCM7301 system on chip for its MPEG-4 compatitible set-top-boxes, effectively entrenching the company in the second most populous country in the world. Tata Sky, a division of the Tata Group, is looking to upgrade and facilitate a cost-efficient migration from MPEG-2 to MPEG-4 compression technology.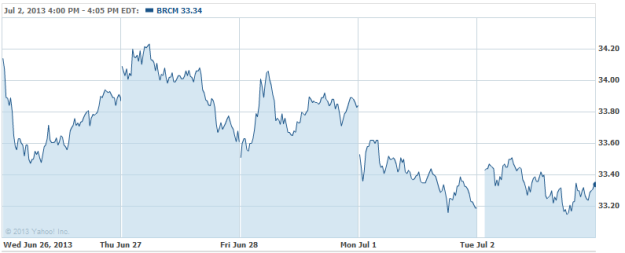 Don't Miss: Will Qualcomm Help the iPhone 5S Blaze Around the World?